Our Volunteers Kendra Levin and Marysarah Quinn Revisit Their Week in Rwanda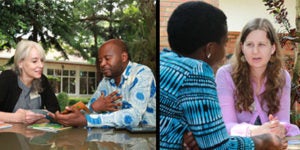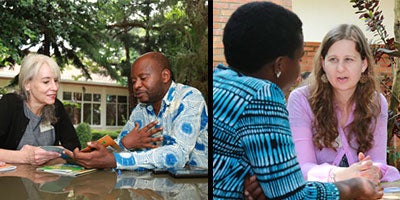 Journeying from America to the heart of Africa, our Penguin Random House colleagues Marysarah Quinn (Senior Vice President, Director of Creative Design, Crown) and Kendra Levin (Associate Editorial Director, Viking Books for Young Readers) were the first publisher-funded volunteers to go to Rwanda and work in partnership with Save the Children on their School-Community Partnership for Education (SCOPE) project.  From January 13 to January 20, Kendra and Marysarah met with local publishers and offered first-hand insights into editorial, design and production processes. They also engaged directly with Rwandan young readers, writers and community members.  
Here Kendra and Marysarah share their experiences:
How would you describe your week of volunteering in Rwanda?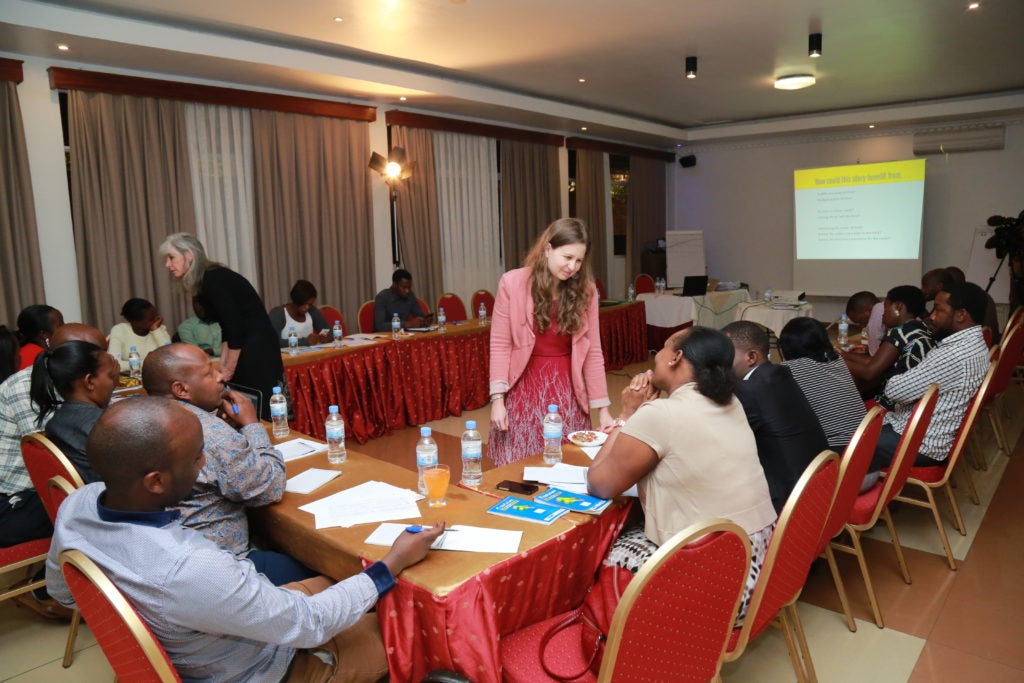 Kendra: Thrilling, overwhelming, fun, challenging, and above all, inspiring. We spent four days facilitating workshops for a group of 20-plus Rwandan publishers, ranging from those who founded the industry there to some that are just starting out. We gave presentations, met with them in small discussion groups, had one-on-one mentoring sessions, and had lots of informal conversations, in addition to attending a number of evening events with them at a local arts center and independent bookstore. We visited a "reading club" for children and a writers' group for adults, and participated in a meeting of a local book club. We were certainly never bored—in fact, we barely sat down the whole week!
How did your journey to Africa expand your perception of this part of the world?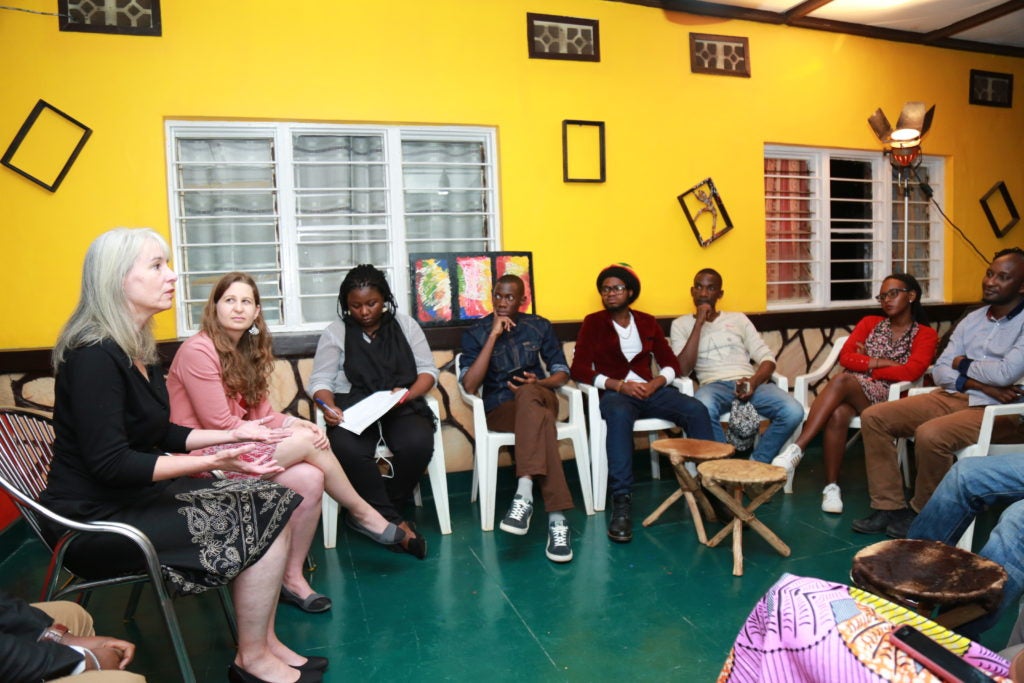 Marysarah: We did a ton of reading to prepare for our trip. From those readings, there was an implication of a narrow market for children's books and literary audience in Rwanda. Once we were with Save the Children and the publishers, we were surrounded by so many free and inspired thinkers. In spite of the lack of a written tradition, the local authors, artists, booksellers, and publishers were creating truly innovative ways of promoting literacy. We can learn so much from their physical and multi-media approach to nurturing knowledge for all ages. Embedded with all those book professionals, we did not find a provincial attitude but an expansive quest for global education and experience.
What are some of the surprises and revelations that you encountered?
Kendra: It was fascinating to learn about the difficulties the publishers in Rwanda face in their work. Many of them are the same roadblocks we deal with here—finding an audience, building brand awareness, making costs work. And others are quite different—for example, in Rwanda, the government requires that every book that gets published be approved by its education board, which is pretty unlike our system in the U.S.
What more do you think the Mureke Dusome (Let's Read) and Save the Children's SCOPE projects can accomplish going forward?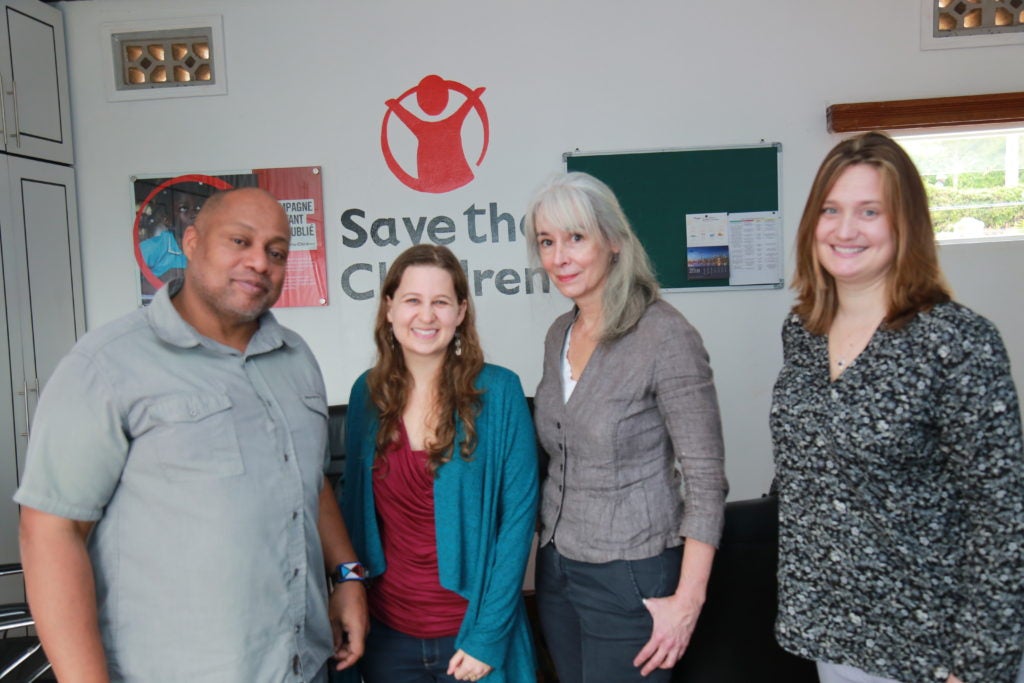 Marysarah: We were truly impressed with the professionalism and creativity of our Rwandan publishers. The Mureke Dusome and School-Community Partnership for Education (SCOPE) projects have provided the tools, training, and community to help those publishers create wonderful books for children. By also partnering with the local booksellers, authors and artists, they are fostering written language as an expressive form of communication, supporting an innovative community, and helping to create a dynamic book-loving culture. With that community, I would hope that the publishers can establish vibrant businesses that would not have to depend so much on the government education board buying the books.
Looking at key takeaways, what were some of the most rewarding aspects of working with the Rwandan publishers?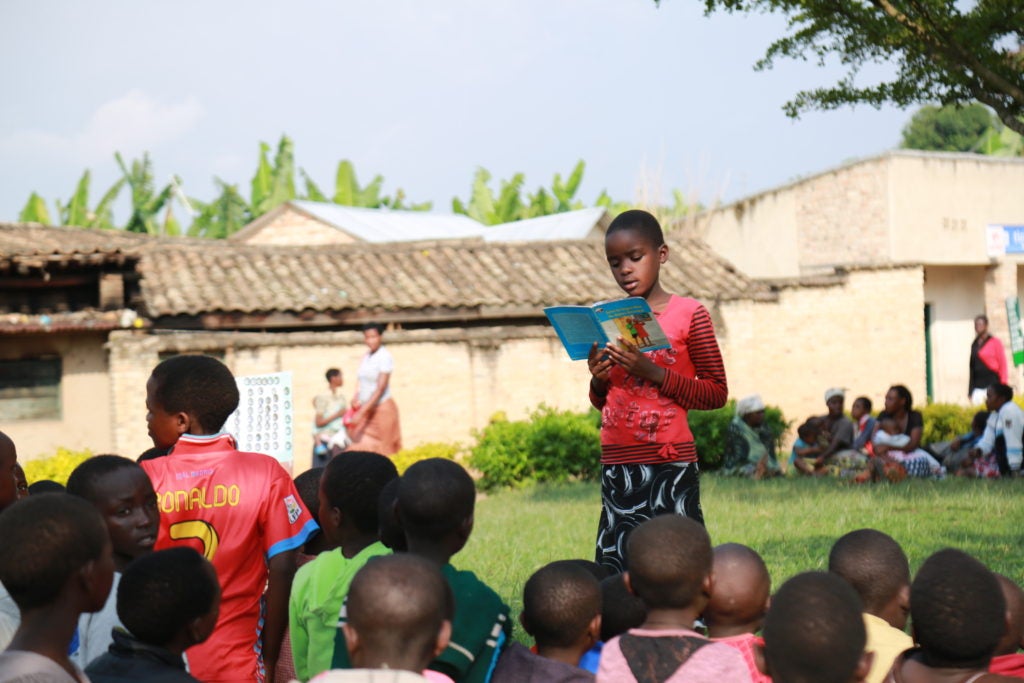 Kendra: Rwanda's industry is in such a nascent stage and it was clear the publishers are grappling with many different kinds of challenges.  But every person we met seemed truly driven to create wonderful books for children and to foster a culture of reading and literature in a country that has a much richer history of oral tradition than written thus far. Their creativity impressed me so much and I can't wait to see the authors, illustrators, and books that will emerge from these growing publishing houses in the years to come. I think the U.S. publishing industry would do well to form closer ties with developing countries like Rwanda, because they are creating some incredible work, and they are filled with voices that desire and deserve to be heard.
Meet Marysarah and Kendra in person and hear more abut their experiences and also watch a video about their volunteer work at a special Igloo Live event on February 15.  Stay tuned for more details. 
Posted: January 31, 2018