Paul McCartney Pens First Picture Book, HEY GRANDUDE!, to Release Globally September 2019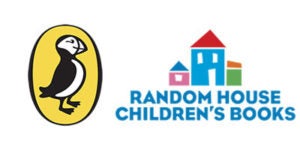 Random House Children's Books and Puffin UK are delighted to announce the forthcoming publication of a new picture book written by one of the world's most famous and best loved grandfathers, Paul McCartney.
HEY GRANDUDE! is Paul McCartney's first picture book and will be published by the Random House Books for Young Readers imprint in the US and the Puffin imprint in the UK in September 2019. Penguin Random House Children's MD Francesca Dow and Random House Children's Books President & Publisher Barbara Marcus acquired world rights in a joint acquisition from Richard Ewbank at MPL Communications.
HEY GRANDUDE! is an action-packed roller-coaster ride of a picture book that introduces a magical grandpa—the eponymous Grandude—and his four grandchildren. It's a heartwarming family story, a wild and wonderful adventure with a twist of magic—inspired by Paul's own experience as a grandfather.
The book will be illustrated by rising star Kathryn Durst, who is represented by Arabella Stein at The Bright Agency. HEY GRANDUDE! will release in September 2019.
Paul McCartney said: "I've written a new children's picture book. It's called Hey Grandude! Why? Well … I've got eight grandchildren and they're all beautiful and one day one of them said to me 'Hey Grandude!' I said 'What?' and I thought, I kind of like that, so from then on I was kind of known as Grandude. So I thought, you know what, it's actually a nice idea for a book, so I started to write some stories, and then I talked to the book publishers and they liked what I was doing. So basically it's about a character called Grandude who represents grandfathers everywhere. He has four grandchildren and he calls them Chillers. They love him and they go on adventures with him and he's kind of magical, so you'll see that in the book. I wanted to write it for grandparents everywhere—and the kids—so it gives you something to read to the grandkids at bedtime."
Kathryn Durst, Illustrator, said: "I am thrilled to be able to create the illustrations for Hey Grandude! because I just love adventure stories with a touch of magic! This story especially resonated with me because I have wonderful childhood memories of my dad taking my siblings and me on exciting adventures, just like Grandude does in the book. I am very excited to be able to work with Paul McCartney on this project. It has been such a treat to collaborate with such an inspiring and accomplished artist. We both want to make an exciting and beautiful book that kids will want to read again and again!"
Barbara Marcus, President & Publisher, Random House Children's Books, said: "We are so excited to bring this charming story by the one and only Paul McCartney to children, parents, and of course, grandparents, here in the US. Paul McCartney has been an inspiration to so many for so many years, and it is an honor to be working with him on this special heartwarming book. This is a book that will be shared by families for years to come."
Francesca Dow, Managing Director, Penguin Random House Children's, said: "Paul McCartney is one of the greatest wordsmiths and visionaries of all time. When we learned he was writing a picture book, we were confident it would be something special, but what he and Kathryn Durst have created together is so much more than we could have imagined. Hey Grandude! is an inventive fantasy fizzing with magic, brimful of humour and heart—and Grandude himself is a one-of-a-kind hero for all generations. Children, parents, and grandparents will all want to go adventuring with Grandude."
Posted: September 27, 2018