Penguin Life Author, Paco de Leon, Launches iHeart Podcast and Invites You to Talk Money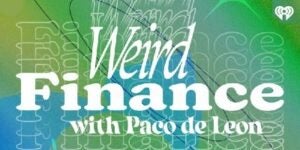 Paco de Leon, author of FINANCE FOR THE PEOPLE: GETTING A GRIP ON YOUR FINANCES (Penguin Life), has launched a new podcast. Weird Finance, developed with and distributed by iHeart Radio, dropped its first episode this month.
The show explores the often intimidating terrain of money, finances, and economics and how these invisible forces shape each person's ideas about themselves and the world around them.  Harnessing Paco's many talents as a gifted storyteller, illustrator, and musician, Weird Finance features real, honest, unconventional money conversations with the aim of getting people comfortable with the uncomfortable and changing our relationship with money. Or as Paco likes to say, it's a show that invites people to "Get less weird about money, one conversation at a time."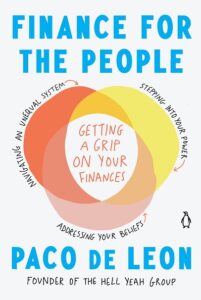 Unlike most personal finance books, FINANCE FOR THE PEOPLE: Getting a Grip on Your Finances (which inspired the show) asks you to examine your beliefs and experiences around money — blending practical exercises with mindfulness, and including more than 50 illustrations and diagrams to make the concepts accessible (and even fun). With deep insider expertise from years spent in many different corners of the financial industry, Paco is a friendly, approachable and wise guide who invites readers and, now, listeners to alter their relationship with money.  For anyone who feels unseen, ignored or bored to death by the way personal finances are approached and taught and who is ready to step into their financial power, you can follow, rate and review the podcast on Apple, Spotify or wherever you get your podcasts.
Paco de Leon is the founder of The Hell Yeah Group, a financial firm dedicated to helping production companies and creative agencies with making educated financial decisions. Her work has been published or featured in The New York Times, NPR, Bloomberg, Vice, and others. She is represented by the Penguin Random House Speakers Bureau.
Posted: February 23, 2023