Penguin Press Author Stephen Kotkin Wins the Mark Lynton History Prize for STALIN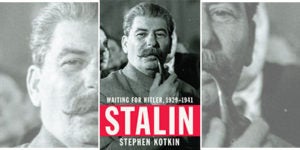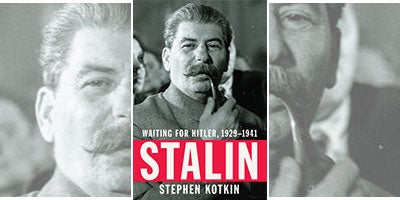 Columbia Journalism School and the Nieman Foundation for Journalism at Harvard announced the winners of the 2018 J. Anthony Lukas Prize Project Awards, including the Mark Lynton History Prize for Stephen Kotkin's STALIN: Waiting for Hitler, 1929-1941, published by Penguin Press.  Established in 1998, the Lukas Prize Project, marking its 20th anniversary year, honors the best in American nonfiction writing. The late Mark Lynton was an historian and senior executive at the firm Hunter Douglas in the Netherlands.  Mr. Kotkin will receive his $10,000 prize at a the Lukas Prize Project Awards ceremony on May 10 at the Graduate School of Journalism at Columbia University. 
The judges' citation reads as follows:  "A stunning achievement, Stephen Kotkin's STALIN reveals with precision and clarity the period in which the impatient dictator developed into a monster who used his authoritarian rule and coercive power to manipulate social divisions, invent enemies, and forge despotism in mass bloodshed.  Through his prodigious research and command of an immense body of new documents, Kotkin comprehensively documents Josef Stalin's rule and his remaking of the USSR into an empire, and he gets inside the mind of a tyrant whose murderous obsessions led him to execute nearly a million people. This second volume of Kotkin's (planned) trilogy deepens understanding of the turbulent, tragic period by juxtaposing Stalin's extension of influence in the Soviet Union with Adolf Hitler's rise in Germany, culminating in the most disastrous conflagration in modern history. In a landmark work of historical scholarship, Kotkin has written a captivating biography of a despot that chronicles the evolution of Stalin as a human being, political operator, and growing archfiend in this horrific era of modern history."
View the complete list of 2018 Lukas Prize Project Awards winners and finalists here.
Posted: March 30, 2018