Penguin Random House: A Story of Shared Values – Creativity & Culture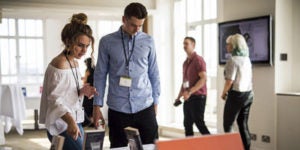 This eight-part series highlights individual sections from our first-ever Social Impact Highlights Summary. Today's installment features creativity and culture.
Creativity often equals choices. As a company, we foster the development of a wide range of viewpoints in the writers we publish and the stories they share around the world. We broaden the creative spectrum through our partnerships and programs that discover new authors and connect books to new places.
Engaging people with the art of storytelling is central to our Social Responsibility goals. We champion editorial independence and advocate for the freedom of expression in the child we mentor, the authors we honor and the illustrators we inspire.
Please click on image to enlarge it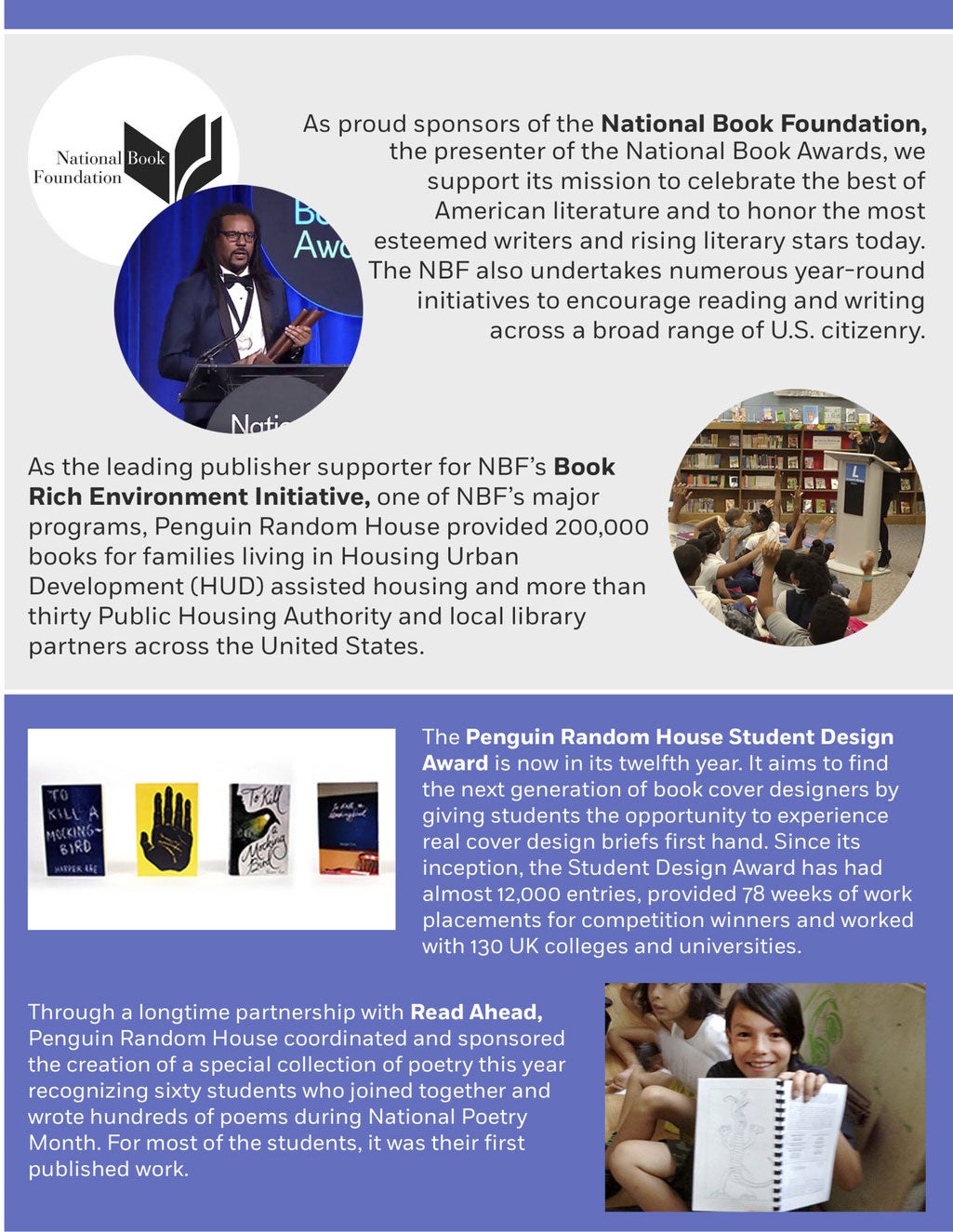 Creativity & the Arts
At Penguin Random House, we are passionate about fostering the freedom to create for our authors and aspiring writers. We are committed to the development of new literary talent and of stories that celebrate diversity, push boundaries and speak from the heart.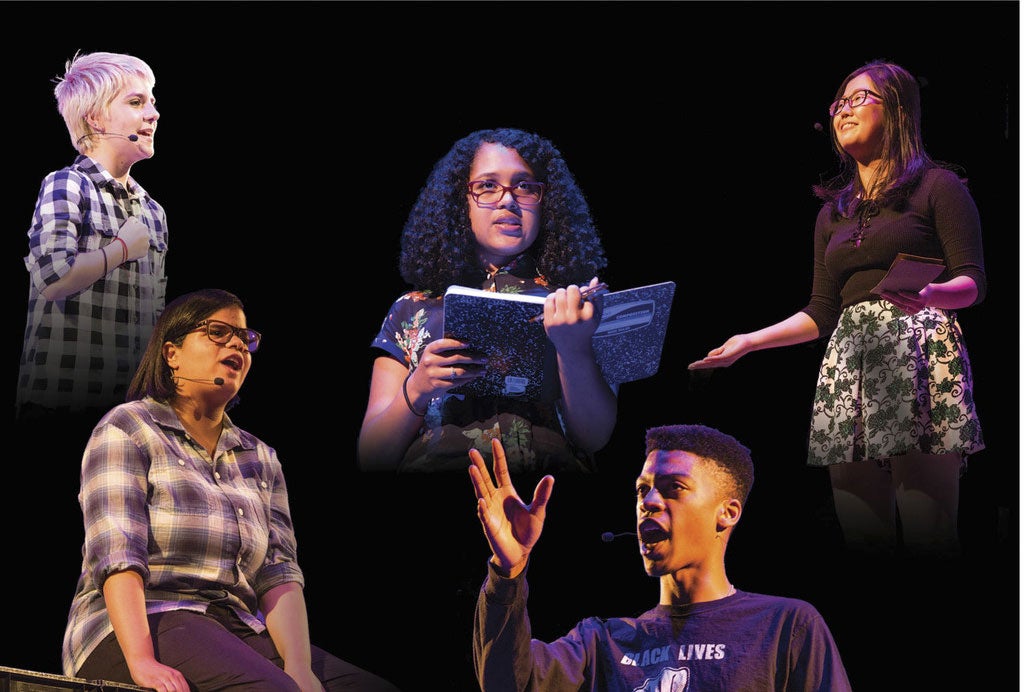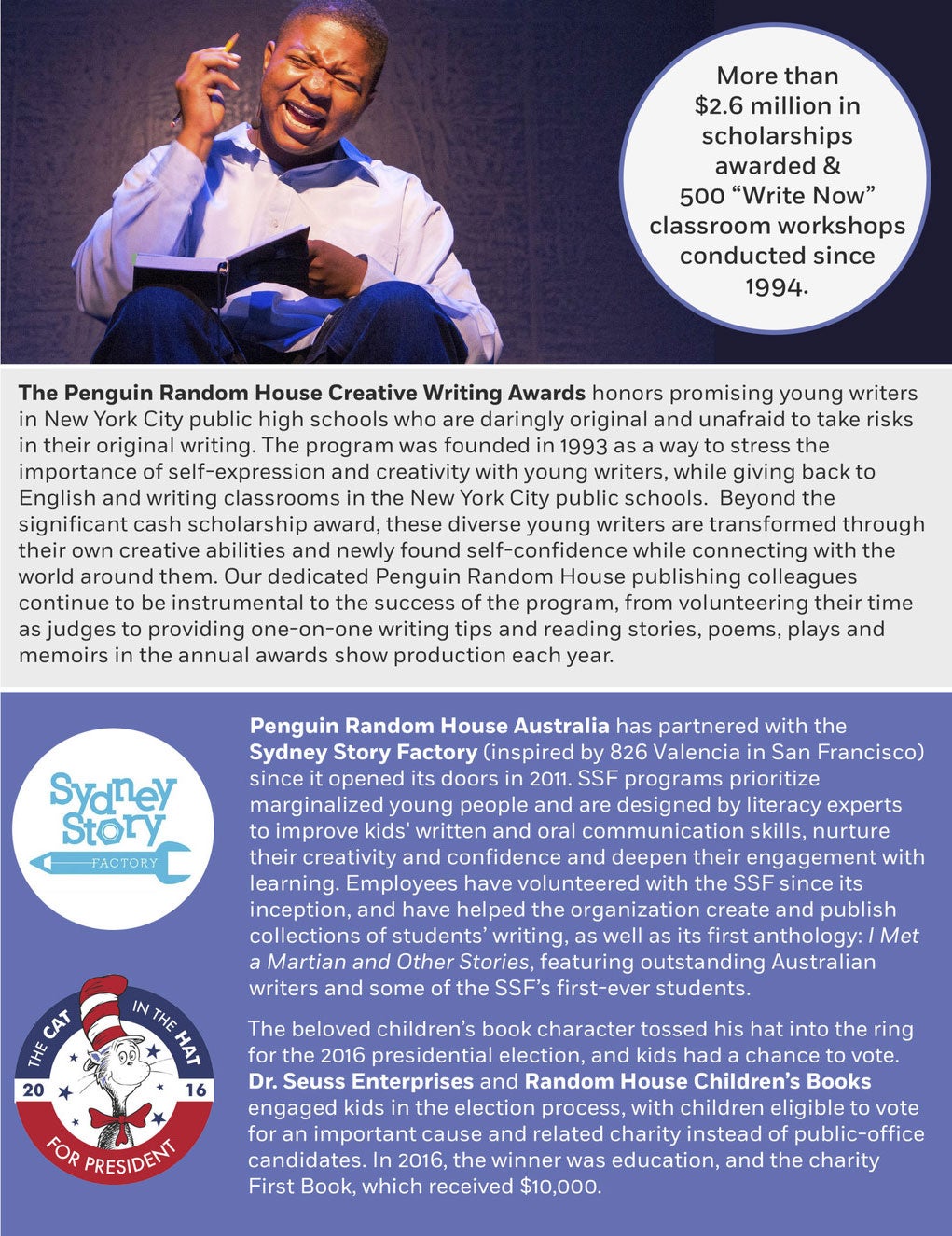 Posted: February 21, 2018