Penguin Random House: A Story of Shared Values – People & Community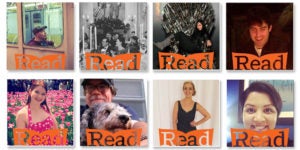 This eight-part series highlights individual sections from our first-ever Social Impact Highlights Summary. Today's installment features people and community. 
People are at the heart of what we do at Penguin Random House. From our employees to our booksellers and ultimately our readers, we believe in the power of reading— and how just one story can change a perspective for a lifetime, enriching ourselves and our global community in ways we never could have imagined.
Please click on image to enlarge it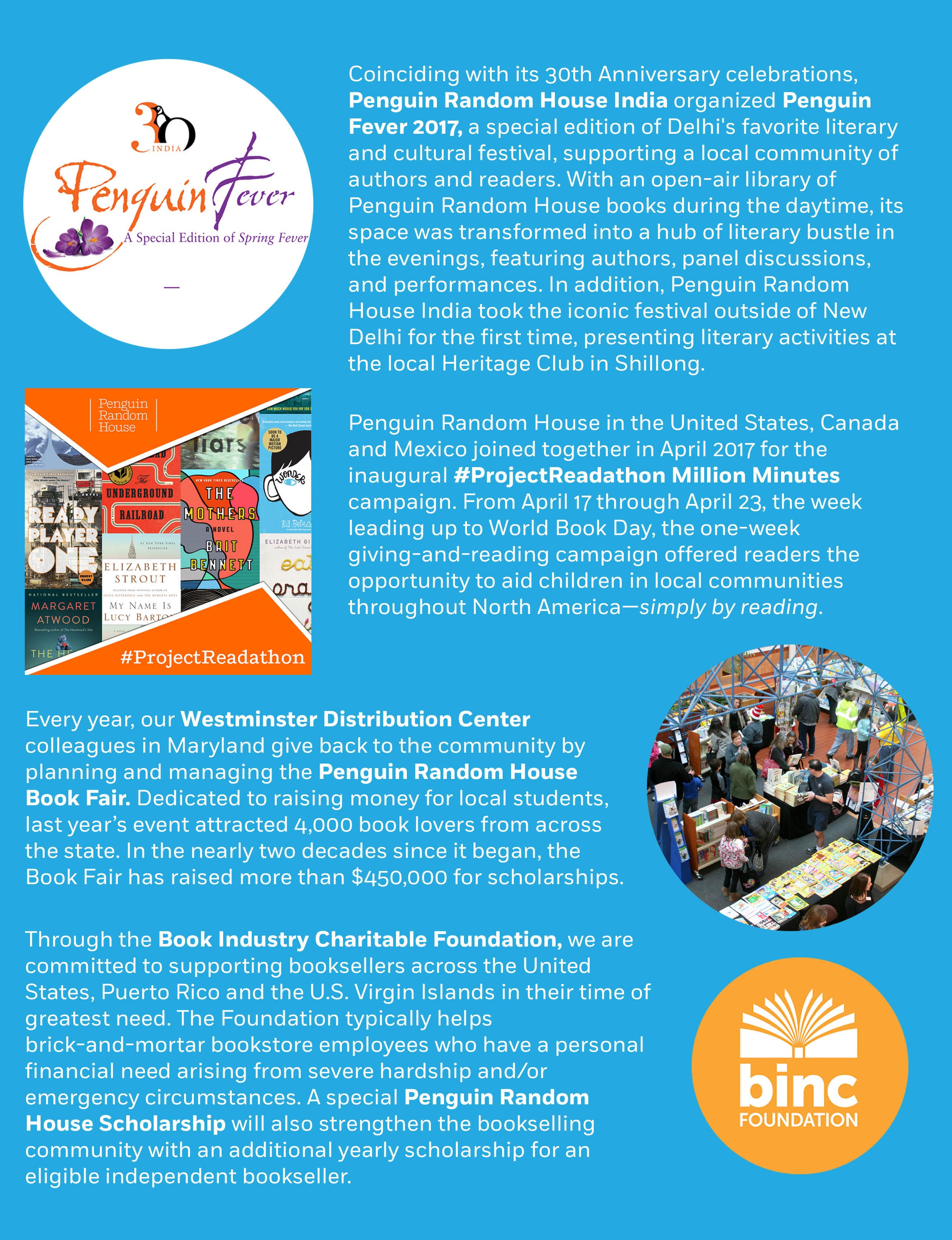 Our Drive to Help
At Penguin Random House, community involvement is not a side story. We volunteer to support and fundraise for organizations around the world that are aligned with our mission to foster a universal passion for reading.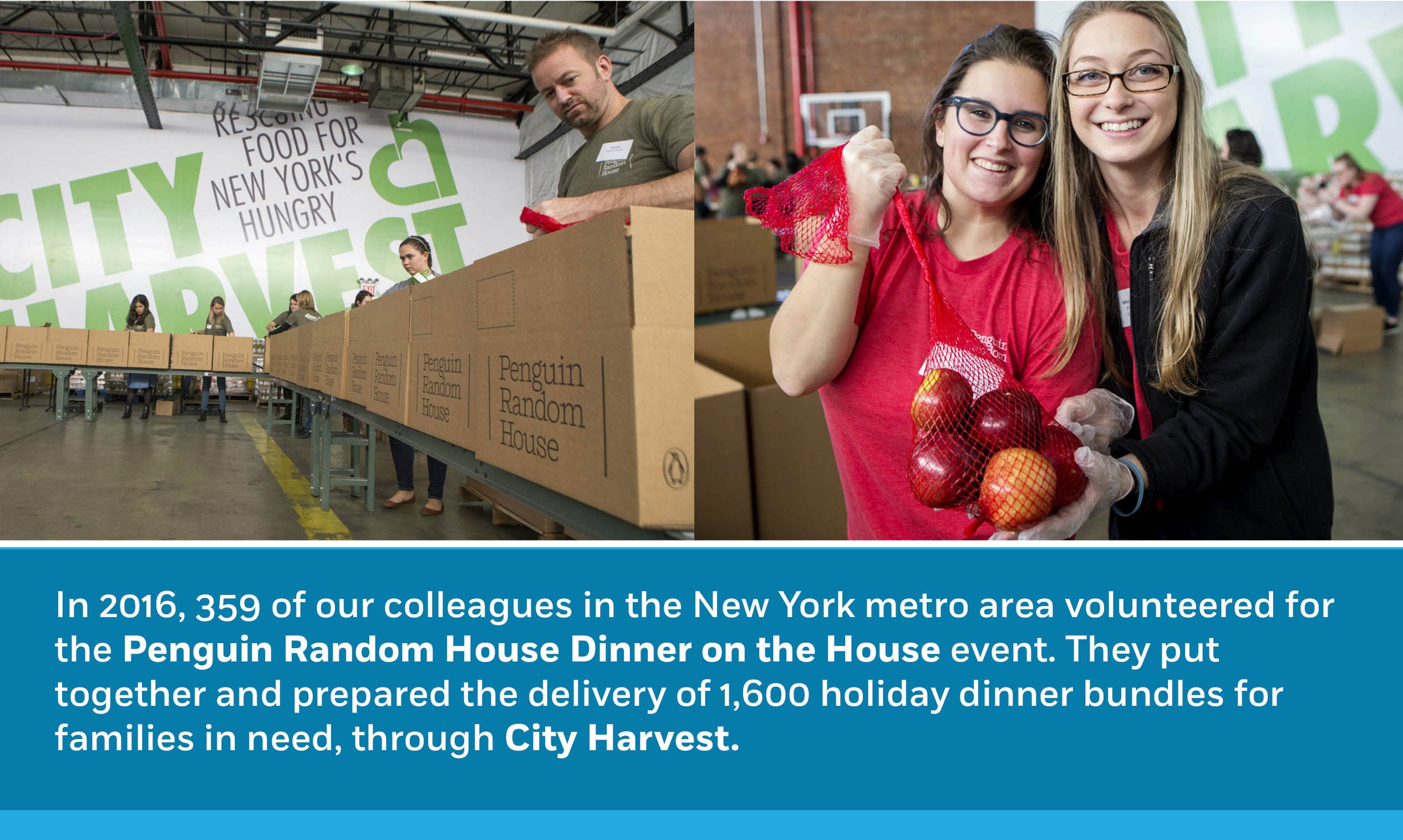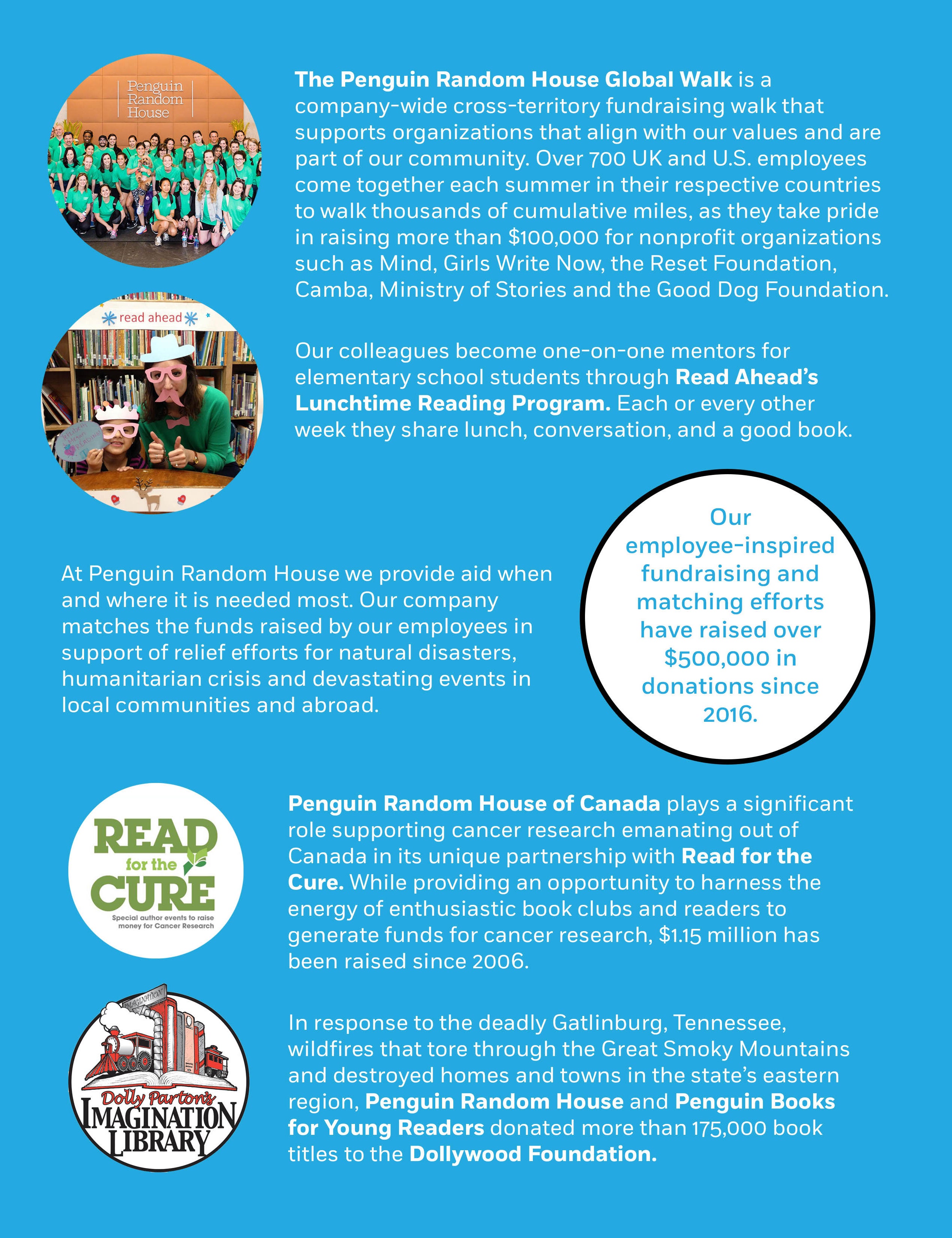 Posted: February 20, 2018