Penguin Random House Acquires UK-Based Children's Publisher Little Tiger Group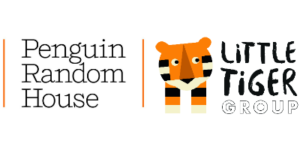 Contacts:
Claire von Schilling: PRH, (212)782-9876;
cvonschilling@penguinrandomhouse.com
Dominique Cimina: RHCB, (212)782-9314;
dcimina@penguinrandomhouse.com
Lauren Ace, LTG: +44 (0) 20 7386 6723;
lace@littletiger.co.uk
PENGUIN RANDOM HOUSE ACQUIRES UK-BASED CHILDREN'S PUBLISHER
LITTLE TIGER GROUP
(New York and London, March 27, 2019)—Penguin Random House, the world's largest trade book publisher, is expanding its international leading position in the children's book market with its purchase of Little Tiger Group (LTG), the London-based publisher and packager of acclaimed and bestselling children's books, from birth to young adults.  The acquisition was announced today by Markus Dohle, CEO, Penguin Random House, and Monty Bhatia, CEO and Cofounder, Little Tiger Group. Terms of the transaction, which closes on April 1, were not disclosed.
Bhatia will report to Barbara Marcus, President and Publisher of Random House Children's Books, who initiated and led the acquisition of Little Tiger Group on Penguin Random House's behalf.  Marcus and Bhatia have enjoyed a long-standing, mutually productive publishing relationship, and Bhatia will continue to run the Little Tiger Group as a stand-alone company within Penguin Random House.  While maintaining its publishing autonomy and editorial independence, Little Tiger will be aligned closely with the Random House Children's Books division that Marcus oversees, and will leverage and benefit from shared resources and support services from Penguin Random House U.S., such as distribution and fulfillment.
Little Tiger will maintain the editorial profile of its five imprints, led by Publishers Jude Evans and Thomas Truong, and will continue its business of selling its books directly to a variety of publishers and select retailers and distributors, led by Group Sales Director David Bucknor and Director of U.S. Sales Barb Knight. As part of the transaction, PRH has also acquired UK-based packager Liontree Publishing.  Liontree will be brought under the Little Tiger Group umbrella, and founder Nik Bhatia will assume a newly created role as its Group Business Development Director.  Sonali Fry, Vice President, Publishing Director for Classic Brands and Preschool, Random House Books for Young Readers, will be the PRH liaison to LTG.
Little Tiger Group publishes over 200 new titles annually and has a nearly 1,000-title backlist.  Since its founding by Monty and Kuki Bhatia in London in 1987, it has grown its international presence, selling its books around the world, including via the company's Tiger Tales imprint in the United States.  Its publishing programs and international co-editions, lauded by readers, booksellers, and critics alike, comprise five imprints, each with a distinct approach to creating a diverse array of engaging and inspiring books for children.
Little Tiger Press is the group's flagship picture book and board book imprint, with such million-copy-selling titles as I Love You to the Moon and Back and Twinkle, Twinkle, Little Star.  Stripes Publishing focuses on commercial fiction up through teen, as well as highly illustrated chapter book series, including the Holly Webb Animal Stories, sold in twenty-six languages.  Caterpillar Books and Little Tiger Kids produce innovative and highly interactive novelty books, such as Noisy Farm, and 360 Degrees focuses on nonfiction.
Markus Dohle, CEO, Penguin Random House, said: "We are thrilled to welcome Monty Bhatia and the team at Little Tiger Group, a true leader in children's publishing, especially in the preschool area, to the Penguin Random House global family.  Little Tiger's unique, nimble, and international approach to children's publishing fits perfectly with our business at Penguin Random House, and we look forward to growing together around the world."
Monty Bhatia, CEO and Cofounder, Little Tiger Group, said: "We have been a family company for over 30 years, but it has been a vision of mine from our earliest founding days that we would take every opportunity to grow and prosper.  Being brought into the Penguin Random House fold will enable the Little Tiger Group to elevate our business to the next level, both in the U.S. and internationally.
"Markus and Barbara have offered us a unique opportunity to benefit from the extensive reach and scope of Penguin Random House, while also maintaining our long-standing relationships with customers and the creative and editorial independence that has been so key to our success.  I am enormously grateful for their friendship and the trust they have shown in our valued staff, authors, and illustrators."
Barbara Marcus, President and Publisher, Random House Children's Books, said: "I have long admired Little Tiger's publishing, and in my conversations with Monty over the years, I have gained a tremendous respect for the way in which he has built Little Tiger Group to be agile, responsive to market trends, and entirely creative at its core—from its talented staff, to the authors and illustrators who create the books, and in the way they position them in the marketplace.
"The brilliance of Little Tiger's publishing is evidenced by the strength of its sales not only in the U.S. market, but in the UK and around the world.  I look forward to working with Monty to build on the amazing company he and his team have established, and to expand the reach and readership of its books."
Penguin Random House, the world's largest trade book publisher, is dedicated to its mission of nourishing a universal passion for reading by connecting authors and their writing with readers everywhere.  The company, which employs more than 10,000 people globally, was formed on July 1, 2013, by Bertelsmann and Pearson, who own 75 percent and 25 percent, respectively.  With nearly 275 imprints and brands on six continents, Penguin Random House comprises adult and children's fiction and nonfiction print and digital English- and Spanish-language trade book publishing businesses in more than 20 countries worldwide. With over 15,000 new titles, and more than 600 million print, audio and eBooks sold annually, Penguin Random House's publishing lists include more than 80 Nobel Prize laureates and hundreds of the world's most widely read authors.
The Little Tiger Group is a creatively-led independent publisher comprised of five imprints, each with its own distinct approach to creating engaging and inspiring books for children and young people.  Together, our mission is to create a diverse range of high-quality books, with something that will appeal to every reading taste, helping children develop a passion for books and a life-long love of reading.
#  #  #
3/27/19
Posted: March 27, 2019