Penguin Random House Adds 300,000 to the One Million Books Donated to First Book in Obama Family Name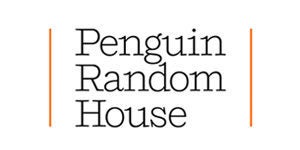 Today, Penguin Random House joins with Former President Barack Obama and First Lady Michelle Obama to announce that the company will donate an additional 300,000 children's books to First Book, building upon its previously announced donation of one million of its children's books to First Book in the Obama family's name. Plans for the one million donation were originally announced in 2017 when Penguin Random House acquired world publication rights to publish books by President and Mrs. Obama.
In celebration of the completion of the one-million-book donation in the Obama family name, Penguin Random House announces that it will donate up to 300,000 additional children's books to First Book as part of the Hope Love Give campaign to raise one million dollars to help give one million books to kids who need them most. For every three dollars donated to First Book from now through December 31, Penguin Random House will give two new books to First Book, up to 300,000 books.
Last year, during her highly successful book tour, Mrs. Obama made a surprise visit to the Para Los Niños Tina and Rick Caruso Early Education Center, an organization located in the Skid Row area of Los Angeles that receives program support from Child360, to spend time and read with a group of four-year-old children. Child360 was one of the first recipients to receive books from the company's one-million-book donation to First Book.
Markus Dohle, CEO, Penguin Random House, said: "We are honored to donate one million children's books in the Obama family's name to First Book. When children have greater access to our books and stories, we, together with President and Mrs. Obama, are helping to shape a literate, educated, and democratic society that will become the next generation of readers and leaders."
The Penguin Random House donations to First Book in the Obama family name were made in support of the continued publishing partnership between the company and the authors as a reflection of their shared commitment to social responsibility and to promoting literacy and education. First Book, a longstanding Penguin Random House non-profit partner, is dedicated to promoting equal access to education by providing new books, learning materials, and other essentials to children in need in the United States and Canada.
Posted: December 3, 2019