Penguin Random House and Authors Guild Bring Writing Workshops to Aspiring Authors Nationwide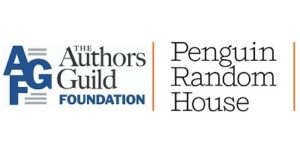 Following the success of the inaugural Writing Business Bootcamp in Philadelphia last fall, the Authors Guild Foundation and Penguin Random House continued their partnership, bringing the bootcamp series to underserved communities across the country, including Cincinnati, OH, Decatur, GA, New Orleans, LA, Seattle, WA, and Santa Fe, NM earlier this year. As the initiative's exclusive publishing partner, Penguin Random House sponsored two employees per city to share their publishing expertise and work experience with diverse groups of aspiring authors.
The bootcamps kicked off 2019 in Cincinnati, where colleagues Roger Scholl, VP and Executive Editor, Random House Publishing Group, and David Underwood, Regional Sales Director, attended as PRH volunteers. Roger and David were joined by a varied group of authors, including ones specializing in science fiction and children's books, as well as former journalists from the Cincinnati Enquirer. PRH author Leah Stewart, who also teaches creative writing at the University of Cincinnati, was one of the Author Guild's speakers.
The Decatur bootcamp was held in late January at the Georgia Center for the Book near Atlanta. Marisa Russell, Director of Publicity, Penguin Young Readers, and Toni Hetzel, Sales Manager, represented PRH at the event. Reflecting upon her experience, Marisa shared: "It was invigorating to spend the day with such a great group of aspiring writers. We were all especially rapt with attention–myself included–listening to Soniah Kamal's journey to becoming a published author."
In New Orleans, Valerie Walley, Regional Sales Director, and Karl Jones, Editor, Penguin Workshop, shared their publishing insights and know-how with bootcamp participants. Karl was joined by one of his authors, Gabe Soria, for a special discussion about everything that can be gained from a healthy author-editor relationship. The duo was able to speak about what makes this particular publishing relationship one of the most important connections an author will have.
The bootcamp in Seattle was attended by Jess Harriton, Assistant Editor, Razorbill, and Maria Whelan, Senior Publicist, Dutton. "It was a really wonderful experience both from the perspective of a presenter and someone curious about writing as a craft. I met so many lovely men and women who are enthusiastic and proud of the writing community in Seattle. It was a pleasure to be a part of the workshop as a whole," said Maria about her time at the bootcamp.
The series concluded on Sunday, May 19, in Santa Fe, with Porscha Burke, Publishing Manager, Associate Editor, Random House Publishing Group, and Lavanya Narasimhan, Manager of Specialty Retail Sales, serving as the PRH representatives. "It was a privilege to share with the inspired and brilliant writers at the Institute of American Indian Arts. I could not have been more impressed by the caliber of writers in the session: from published authors of beloved classics to newly minted MFAs, all looking for insights about the business of publishing and the issues facing our marketplace. Even more impressive than their credentials were these storytellers' commitments to raising the profile for Native authors and narratives centered in their rich landscape and cultural expressions. The Authors Guild is an extraordinary resource for writers at every stage—even publishing folk can learn a few things at their presentations!—and it was an honor to rep for PRH in such a vibrant and inspired setting," said Porscha.
All of the PRH participants' travel and lodging expenses were covered by PRH's Corporate Communications / Social Responsibility department, who worked closely with the Authors Guild to develop the bootcamps.
Posted: June 12, 2019