Penguin Random House and zulily Partner for Books for Kids "Buy 1, Give 1" Campaign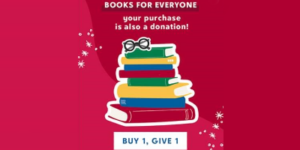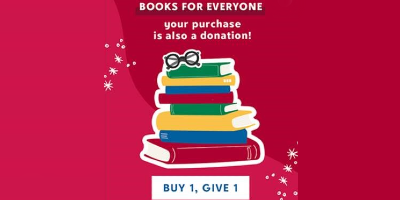 Throughout November, the celebration of National Family Literacy Month brings a great opportunity for families to enjoy reading together. To kick off the season of giving while also continuing this book-driven tradition, Penguin Random House is once again teaming up with zulily, the online retailer dedicated to bringing special finds to its customers every day, to help provide books to children in need across the U.S.
Zulily's sixth annual holiday giving Books for Kids "Buy 1, Give 1" campaign launched October 29 and continues through December 10. Special sales events during the campaign will feature a curated selection of children's books and each Penguin Random House book purchased will trigger a new children's book donation, up to 75,000 books, from Penguin Random House to our longtime charitable partner, First Book, a nonprofit social enterprise that provides new books and other essentials to children in need nationwide. To check out this week's event, click here.
"So many of us at Penguin Random House remember the special joy, as children, of getting a book for the holidays," said Jaci Updike, President of Sales, Penguin Random House US. "We are thrilled to once again team up with zulily and First Book to bring the joy of books to families and communities in need."
To watch a campaign video, click here.
To help efforts to provide children the gift of reading this holiday season, visit zulily.com, and zulily's social pages: Facebook, Twitter, Instagram and Pinterest. Click here for full campaign details.
Posted: November 6, 2020