Penguin Random House Has 4 2019 Scotiabank Giller Prize Shortlisters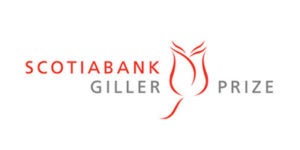 Penguin Random House publishes four titles, from four different imprints, of the six books on the 2019 Scotiabank Giller Prize shortlist, Canada's most prestigious literary award for fiction:
This is fortuitous timing for authors Crummey, Price and Williams, who are underway with their fall book tours that will see them visit many Canadian cities nationwide. The Giller Prize also has a six-city tour lined up to promote the authors and their books, starting with events in Ottawa on October 15 and 16. This year's winner will be announced in a televised gala ceremony, hosted by Penguin Random House Canada author Jann Arden, on Monday evening, November 18.
The 2019 Giller Prize longlist included The Testaments by Margaret Atwood and Greenwood by Michael Christie, both from McClelland & Stewart.
Congratulations to Amy Black, Jared Bland, Anne Collins, Gary Fisketjon and Martha Kanya-Forstner, and our deserving authors, and all of our colleagues who have contributed to the success of these wonderful books.
The 2019 Scotiabank Giller Prize jury is comprised of Canadian authors Donna Bailey Nurse and Randy Boyagoda (jury chair), Canadian playwright José Teodoro, Scottish-Sierra Leonean author Aminatta Forna and Bosnian-American author Aleksandar (Sasha) Hemon.
All finalists receive $10,000 (CAD), with $100,000 (CAD) going to the winner.
View the full list and more details here.
Posted: October 1, 2019