Penguin Random House Canada's Kristin Cochrane on 2018 "Most Influential" List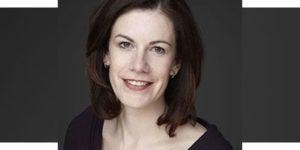 Kristin Cochrane, CEO of Penguin Random House Canada, has for the fourth time been named to Toronto Life magazine's "50 Most Influential" list. From the 2018 edition testimonial: since becoming CEO this year, she is "the uncontested top name in Canadian publishing. With the publication of Jordan Peterson's 12 Rules for Life—two million copies sold and counting—she can take credit for the most commercially successful title in recent history, and award-winners Brother by David Chariandy and Bellevue Square by Michael Redhill cement her artistic cred."
Also on this year's Toronto Life list are influential individuals published by Penguin Random House Canada, including:
Chrystia Freeland: "With America on sabbatical as global defender of human rights, Freeland has leapt into the void."
Jordan B. Peterson: "In the course of a year, Peterson went from eccentric prof to global phenomenon."
Margaret Atwood: "Atwood's fictional worlds have never been more alive in popular culture."
Tanya Tagaq: "Most years, Tagaq sells out concert halls. This year, she packed libraries and bookstores."
Michael Ondaatje: "Atwood isn't the only Toronto author enjoying a renaissance."
Plus Guillermo Del Toro ("his success is a boon to the Toronto film industry") who is distributed by Penguin Random House Canada.
See the full list here.
Posted: November 21, 2018