Penguin Random House Canada's Kristin Cochrane on "Most Influential" List and in Book of Groundbreaking Canadian Women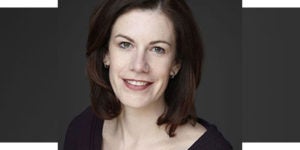 High praise has been bestowed upon our colleague Kristin Cochrane, President & Publisher of Penguin Random House Canada.  She is on Toronto Life's "50 Most Influentials" list for the third year in a row.  From the 2017 edition testimonial:  "If you read a bestselling Canadian book this year, Kristin Cochrane probably read it first. As head of the country's largest publishing house, she holds the power to crown the next literary star. And that's precisely how she spent 2017, putting out more than 87 bestsellers, with at least 17 titles hitting number one, and nabbing five of 12 spots on the Giller Prize long list." Also on this Toronto Life list are influential individuals published by Penguin Random House Canada, including Chrystia Freeland, Margaret Atwood, Kent Monkman, Tanya Tagaq, Jen Agg, Robyn Doolittle, Naomi Klein and Danielle Martin. Plus Guillermo Del Toro, distributed by Penguin Random House Canada.
In addition, Kristin is profiled in a recently published book, CANADA 150 WOMEN: Conversations with Leaders, Champions, and Luminaries, featuring 150 of the country's most inspiring, groundbreaking and powerful female role models, including award-winning Indo-Canadian film director and screenwriter Deepa Metha; journalist, author, and social activist Michele Landsberg; and Trinidadian-Canadian politician and physician Hedy Fry, currently the longest-serving female Member of Parliament in Canada.  Kristin's profile addresses a range of thoughts, from her views on feminism, her support for the Blue Jays and celebrating the team of editors and publishers she works with.
Posted: January 31, 2018