Penguin Random House Expanding Its Local Publishing Presence To South East Asia In 2019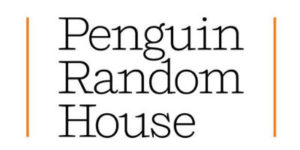 On the eve of the 2018 Frankfurt Book Fair, the annual international celebration of the global book marketplace, Penguin Random House, the world's largest trade-book publisher, announces the extension and expansion of its commitment to local publishing in Asia, currently represented by its Penguin Random House North Asia and Penguin Random House India companies, with the launch of its Penguin Random House South East Asia publishing operation in 2019.
The mandate of the newly established company, to be based in Singapore, will be to discover and publish local and international voices across English-language adult and children's fiction and nonfiction formats for Singapore and Malaysia, as well as from Thailand, the Philippines, Indonesia, Vietnam, Brunei, and Myanmar (Burma). At its outset, the company hopes to publish some fifty titles in print and digital formats, adding to the robust and diverse literary creativity of the region, which is seen as one of the most promising of the emerging publishing regions, with much great writing across genres in English and regional languages.
Gaurav Shrinagesh, CEO, Penguin Random House India and South East Asia, will oversee Penguin Random House South East Asia's company, which currently is named Penguin Books Singapore. As its first hire, he announces the appointment of Nora Nazerene Abu Bakar as Executive Editor, effective November 2018, reporting to him. She will be responsible for building the local publishing list, managing acquisitions, and author relationships, with close retailer and marketing support initially from Penguin Random House India.
Nora Nazerene brings with her twelve years of experience in the publishing industry, during which she served in several positions in Pearson Education South Asia and, most recently, Marshall Cavendish Education. As an Acquisitions Manager with Marshall Cavendish, Nora played a key role in growing the company's core lists comprising print and digital content, with which it maintains its position as a market leader in the Singapore K-12 market, and expands its reach into the surrounding region. Her network of relationships and keen knowledge of the region will be key in establishing a publishing presence for Penguin Random House in Southeast Asia.
Markus Dohle, CEO of Penguin Random House, said, "We are pleased to announce the launch of our Singapore-based Penguin Random House South East publishing operation, which joins our thriving imprints in India and China and our growing English-language publishing programs worldwide. This new trade publishing program with original books written by local authors is a natural extension and complement to the longstanding business we have selling adult and children's fiction and nonfiction by our international authors into this vibrant market and community."
Gaurav Shrinagesh said, "These are exciting times for book lovers, as publishing transcends geographies and languages to open access to literature from all over the world. Penguin Random House's expansion into South East will broaden our audience reach and local consumer insights to create publishing opportunities to further develop our editorial portfolio by supporting local authors in emerging markets and building their audiences."
"I am delighted to join the Penguin Random House team, and look forward to tapping into my experience to build a strong list and grow the business in the region," says Nora Nazerene Abu Bakar about her new position.
In June, Penguin Random House India further enhanced its presence in its home market with the acquisition of Hind Pocket Books, one of the country's oldest and most respected Hindi-language publishers.
*END*
Posted: October 8, 2018