Penguin Random House Expands and Extends Its Hurricane Relief Efforts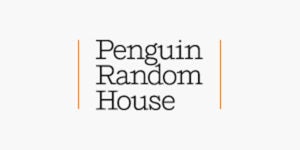 In the aftermath of the damage and destruction from Hurricane Irma, Penguin Random House continues to provide ongoing support to those U.S. booksellers directly affected by Hurricanes Harvey and Irma, with a direct donation of Penguin Random House bestselling titles to the impacted regions. These booksellers may select our titles from the Independent Bestseller List with a cumulative retail value of up to $1,000 per account. The Independent Bestseller List is compiled weekly by the American Booksellers Association, and includes a broad range of books for all ages available in hardcover and paperback. This opportunity will be available until December 31, 2017.
Other companywide efforts at Penguin Random House include an unlimited corporate match for all U.S. employee charitable donations for related relief efforts – which has been extended through September 30. We are also making a significant financial contribution to be allocated to the Book Industry Charitable Foundation (BINC) and Texas Library Association to provide additional relief for booksellers, schools and libraries in Texas, Florida, and other impacted regions. Penguin Random House is also working closely with BINC on a specially named scholarship designated for affected booksellers. Information regarding the scholarship will be announced through BINC in the coming months.
Recently, with the help of The Maryland Performance Diesel organization, Penguin Random House Westminster distribution-center facility employees rallied together and generously donated seven pallets of supplies (including bottled water, non-perishable food items, blankets and toiletries) bound for flood victims in Texas.
Penguin Random House also continues its coordinated book donations through various charitable partners, such as First Book, the Barbara Bush Houston Literacy Foundation, and the National Council of Teachers of English (NCTE).
Posted: September 12, 2017