Penguin Random House Grupo Editorial Acquires Ediciones Salamandra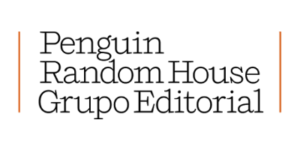 The global trade books publishing group reinforces its leadership in the Spanish-language market, both in Spain and Latin America
Ediciones Salamandra's author catalog includes J.K. Rowling, Andrea Camilleri and Zadie Smith
Barcelona, 3 May 2019—Penguin Random House Grupo Editorial, the global Spanish-language division of Penguin Random House, has signed an agreement to acquire leading independent publisher Ediciones Salamandra, established in October 2000 in Barcelona by Sigrid Kraus and Pedro del Carril.
The announcement was made jointly by Markus Dohle and Núria Cabutí, CEO of Penguin Random House and CEO of Penguin Random House Grupo Editorial, respectively, and Pedro del Carril and Sigrid Kraus, owners of Ediciones Salamandra.  Terms of the agreement were not made public.
With this acquisition, Penguin Random House Grupo Editorial reinforces and expands its market share in the Spanish-language children's and young adult, and adult book market in Spain and Latin America, which it previously advanced with its purchases of Santillana Ediciones Generales (2014) and Ediciones B (2017).
Ediciones Salamandra started taking shape as an independent publisher in 1989, over 10 years before its formal establishment, when Pedro del Carril and Sigrid Kraus took charge of the Spanish subsidiary of Argentine publisher Emecé Editores.  Their initial idea was to publish Spanish editions of the work of the leading authors from Emece's Argentine catalogue and, at the same time, develop a home-grown narrative line attuned to the tastes of the Spanish market.  At the end of September 2000, Kraus and del Carril decided to acquire full ownership of Emecé España, which came to be called Ediciones Salamandra.  Hence, the new publishing house began with more than 10 years of experience behind it.
Ediciones Salamandra is comprised of a roster of 500 authors, who publish their work through several imprints: Narrativa, Black, Novela, Narrativa Joven, Blue, Ñ, Català, Fun & Food, Graphic and Letras de Bolsillo.  Penguin Random House will preserve the identity and autonomy of each of these imprints and will continue publishing Spanish-language originals and Spanish and Catalan translations of fiction and non-fiction works for children and adults in hardcover, trade and mass-market paperback and digital (ebook and audiobook) editions.  Sigrid Kraus will continue as publishing manager of Ediciones Salamandra, working closely with Núria Cabutí.
The acquisition of Ediciones Salamandra will enable Penguin Random House Grupo Editorial to add to its portfolio Ediciones Salamandra's dstinguished catalogue of Spanish and international authors, which  includes, among many others, J.K. Rowling, Antonine de Saint-Exupéry, Andrea Camilleri, Jonathan Franzen, Jonas Jonasson, Ferdinand von Schirach, Margaret Atwood, Philip Claudel, Annie Barrows, Mary Ann Shaffer, Amor Towles, Jennifer Egan, Zadie Smith, Nicole Kraus, Mark Haddon, John Boyne, Khaled Hosseini and Antonio Manzini.
Markus Dohle said, "As our acquisitions of Santillana Ediciones Generales, Ediciones B, and now Ediciones Salamandra demonstrate, Penguin Random House strongly believes in the global growth potential of the Spanish-language market, and we very much look forward to bringing Ediciones Salamandra's authors to an even wider readership."
Pedro del Carril, stated: "Of all the large publishing groups in the world, none is better than Penguin Random House to take over and carry forward a legacy of thirty years devoted to high-quality publishing."
Sigrid Kraus added: "I am really excited about this magnificent opportunity to ensure Salamandra's continuity.  The challenge ahead will be to leverage PRH's support to strengthen and expand the prestige earned by Salamandra from publishing delightful, moving, and surprising books."
Núria Cabutí Brull observed, "We are honored that Pedro del Carril and Sigrid Kraus have bestowed us with the invaluable publishing heritage they have created with Ediciones Salamandra.  We look forward to a great working relationship with the Salamandra team to help expand the distribution and readership of their imprints and to provide the highest standard of editorial, marketing, and sales support for the authors we now share."
#  #  #
Penguin Random House, the world's largest trade book publisher, is dedicated to its mission of nourishing a universal passion for reading by connecting authors and their writing with readers everywhere. The company, which employs more than 10,000 people globally, was formed on July 1, 2013, by Bertelsmann and Pearson, who own 75 percent and 25 percent, respectively. With nearly 275 imprints and brands on six continents, Penguin Random House comprises adult and children's fiction and nonfiction print and digital English- and Spanish-language trade book publishing businesses in more than 20 countries worldwide. With over 15,000 new titles, and more than 600 million print, audio and eBooks sold annually, Penguin Random House's publishing lists include more than 80 Nobel Prize laureates and hundreds of the world's most widely read authors.
Penguin Random House Grupo Editorial, the leader in Spanish-language publishing and distribution, is part of Penguin Random House, a global publishing company established on 1 July 2013 following an agreement between Bertelsmann and Pearson. The goal of Penguin Random House Grupo Editorial is to publish books for readers of all ages, in all kinds of formats -print, digital and audio- and in all the countries in which it operates: Spain, Portugal, Mexico, Colombia, Perú, Chile, Argentina, Uruguay and the United States. Moreover, PRHGE exports and distributes titles in over 45 countries in Latin America, Asia, Europe and the United States. Following the acquisition of Santillana Ediciones Generales' (2014) and Ediciones B's (2017) imprints, Penguin Random House Grupo Editorial today has over 1,200 employees and brings together 40 creatively and editorially independent imprints which altogether publish around 1,700 new titles every year. Penguin Random House Grupo Editorial´s catalogs feature over 38 Nobel Prize winners and hundreds of the most acclaimed and widely read authors worldwide.
Contacts:
Carlota del Amo, Penguin Random House Grupo Editorial,
(+34) 91 535 87 49; carlota.delamo@penguinrandomhouse.com
Claire von Schilling, Penguin Random House,
212-782-9876; cvonschilling@penguinrandomhouse.com
Posted: May 3, 2019