Penguin Random House India Earns "Publisher of the Year" Award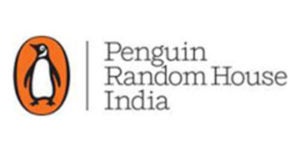 Penguin Random House India has been honored at the 8th annual Tata Literature Live Festival in Mumbai with the Publisher of the Year award, which recognizes the efforts of India's publishers to discover and nurture writers.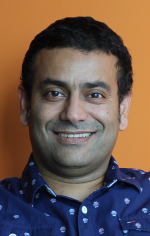 Gaurav Shrinagesh, CEO, Penguin Random House India, thanked the organizers of the festival and said that the publishing group will continue to reflect as wide a range of opinions and voices as possible. Mr. Shrinagesh added, "I would like to especially thank the fabulous team at Penguin Random House India – a group of talented individuals across all functions who come together with utmost passion and dedication, and an abiding commitment to connect authors with readers."
The Tata Literature Live Festival is the biggest literary event in Mumbai, and one of the most important international book events in India. More than 130 authors, journalists, and other participants from 15 countries attended this year's three-day program of workshops, panel discussions, book presentations and award ceremonies.  The Tata Literature Live Awards presented at the event alos include Book of the Year, Best First Book of the Year, Business Book of the Year, and the Lifetime Achievement Award. Pranay Lal's Indica, a Penguin Random House India title, won the Best First Book Nonfiction award.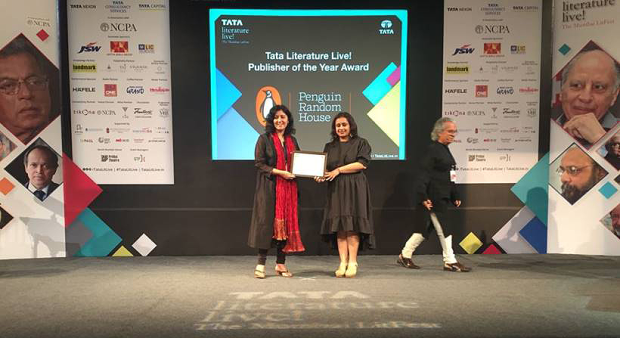 The range of outstanding books released by a publisher in the current year, and the number of awards for individual titles at the literary festival, are decisive in determining the winner of the Publisher of the Year award.  Anil Dharker, founder and director of the Tata Literature Live Festival, explained why the award was created: "All over the world, prizes are awarded to authors and their books to honor their outstanding literary work. But publishers provide an essential part of the entire process, without which books could not be made available to the public. It's obvious that there would be no books without publishers."
Posted: December 4, 2017