Penguin Random House India Presents Priyanka Chopra: Breaking the Glass Ceiling, Chasing a Dream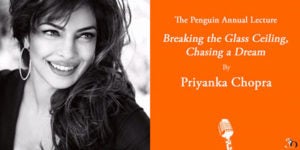 Penguin Random House India's annual lecture event featured Priyanka Chopra, global entertainment personality, game changer and Unicef ambassador, last month in New Delhi. Launched in 2007, The Penguin Annual Lecture series has become one of the most prestigious cultural events in India. The eleventh edition, held on December 26, was themed "Breaking the Glass Ceiling, Chasing a Dream" and marked the conclusion of Penguin Random House India's 30th anniversary celebrations.  
One of the leading superstars of the Indian film industry, Ms. Chopra has had a meteoric rise with Bollywood movie roles and on the global stage, propelled by her hit ABC- TV show, Quantico.  Voted "Miss World" 2000, she also won a People's Choice Award for two consecutive years, was named one of TIME magazine's 100 most influential people in the world, and one of Harper Bazaar's women game changers of the modern era.
Ms. Chopra is an icon for today's young Indians who identify with her drive, passion, intelligence and charisma. She has been a social media trendsetter and has a massive fan base across the globe. Much loved and admired as an artist and also recognized as a global Indian — a woman who has broken the glass ceiling to reach the highest echelons of international stardom — and for her philanthropic work.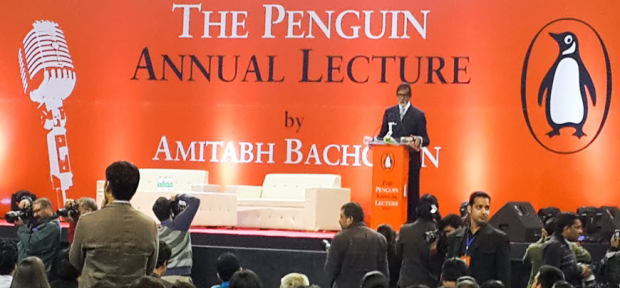 The Penguin Annual Lecture, hosted by Penguin Random House India, started a decade ago as an initiative to bring leading writers, artists, thinkers and key personalities from India and across the world in direct contact with audiences and admirers in India. The first such event to be organized by a publishing house in India, the event is immensely popular with readers, book lovers, and the youth market, in particular.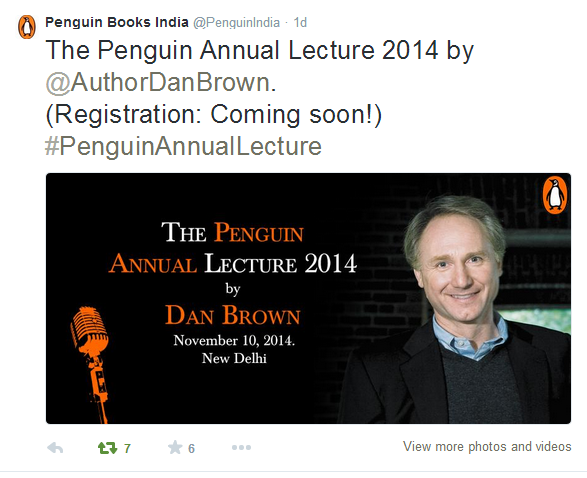 Penguin Random House India aims to spread the thrill of fresh ideas to a new generation of readers, thinkers and future achievers through this series.  Past speakers have included thought leaders like His Holiness the Dalai Lama, Dr. APJ Abdul Kalam, Professor Amartya Sen, Thomas Friedman, Amitabh Bachchan, Ramachandra Guha, and beloved authors from both India and abroad, including Dan Brown, Jeff Kinney and Ruskin Bond.
Posted: January 9, 2018