Penguin Random House India's "Book Fairies" Work Their Magic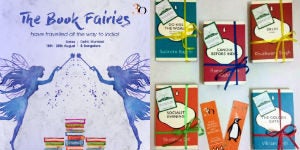 Do you believe in fairies? How about Book Fairies? Penguin Random House India recently collaborated with The Book Fairies as several of our colleagues  in India went on a special journey to Delhi, Mumbai, and Bangalore. Their mission was to hide 30 copies of the Penguin 30 special edition throughout these cities as part of the ongoing celebration of Penguin Random House India's 30th anniversary.  Participating book lovers then went on a quest to find the books using clues from the magical "The Book Fairies" portal on Instagram. The most adept book seekers posted photos of themselves and their finds.  View a selection: @penguinindia. A similar initiative,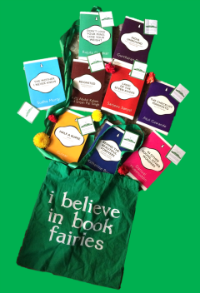 "Books on the Delhi Metro" (@booksonthedelhimetro), took place in early August.
The Penguin 30 special edition was published at the beginning of this year and features 30 bestsellers by Indian authors written during the past 30 years, among them Nehru's autobiography as well as such novels as Vikram Seth's The Golden Gate, Amitav Ghosh's Sea of Poppies, and Jhumpa Lahiri's Unaccustomed Earth.
"The Book Fairies" is a worldwide initiative with the goal of sharing books with others through finding hiding places for them in public spaces.
Posted: August 23, 2017