Penguin Random House Ireland Partners with Fighting Words Charity to Release Student Anthology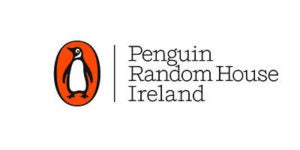 Penguin Random House Ireland partnered with the Fighting Words charity, an organization in Dublin dedicated to helping youth and young adults discover and cultivate their passions for creative writing. The charity recently launched its latest anthology, BEYOND BOUNDARIES, an inspired collection of short stories written by fourth year students at the Manor House School and edited by the PRH Ireland editorial team.
The anthology features a written introduction by Penguin Ireland author, Sinéad Moriarty, in which she writes: In a year where women have stood up, spoken out and no longer been afraid to call out bad behaviour, it's lovely to see a short story compilation from a group of young, fresh-faced and talented girls. The stories cover a wide range of subject matters and plots that will make you sit up and pay attention. Some will move you to tears, others will make you laugh and some will make you gasp out loud.
Fighting Words is a charity working throughout Ireland to help children, young people and adults discover and harness the power of their own imagination and creative writing skills. Fighting Words volunteers provide free tutoring and mentoring in creative writing and related arts.
Each year, an anthology of students' work is published, with the students at the center of the project drafting and editing the stories, choosing the title of the book and working with a designer on the cover. PRH Ireland editors devote their time to editing the stories in the anthology and support the efforts by talking to the students about the process of publishing a book. Penguin Ireland author, Sinéad Moriarty wrote the introduction for this year's anthology and also helped launch the book with the students. Vintage author, Roddy Doyle, is a member of the board and actively supports and promotes the work of Fighting Words.
Posted: July 6, 2018