Penguin Random House is Highest-Rated Media Company on Forbes List of "America's Best Employers for Women"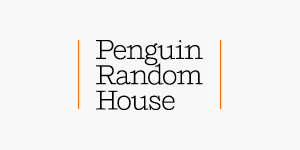 Forbes's newly released "America's Best Employers for Women 2018" list features Penguin Random House at the highest rating in the Media & Advertising sector: #58, among the 300 companies ranked. This strong showing follows Penguin Random House's recent #1 position on America's Best Midsize Employers 2018 Forbes list,
In addition, PRH was named one of Forbes's Best Employers for Diversity among all large and midsize companies across the country, ranking #64 out of the 250 who made the 2018 list. Our Diversity & Inclusion Council and its related committees are made up of hundreds of employees who are dedicated to facilitating a company culture that fosters inclusion and equity.
In compiling its "America's Best Employers for Women 2018" list, Forbes partnered with market researcher Statista to identify the companies that comprise the publication's first-ever ranking of America's best employers for women. To determine the list, Statista surveyed 40,000 Americans, including 25,000 women, working for businesses with at least 1,000 employees. Statista asked female respondents to rate their employers on factors such as parental leave, discrimination and pay equity. These respondents were also asked to nominate organizations in industries outside their own. The final list ranks the 300 employers that both received the most recommendations and boast the most gender diverse boards and executive ranks. All the surveys were anonymous, allowing participants to openly share their opinions. To view the complete list, click here.
Posted: July 26, 2018