Penguin Random House is the Featured Cover Story in This Week's PW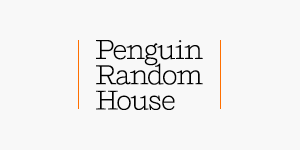 "At PRH, Producing a Publishing Powerhouse" reads the headline of the cover story in the newly released print edition of Publishers Weekly. In recognition of this month's five-year anniversary of the Penguin Random House merger, PW "looks back at how two publishing giants were integrated." The article by PW Editorial Director Jim Milliot presents detailed insights into the full scope of the merger, featuring comments from Penguin Random House Global CEO Markus Dohle.
Here is an excerpt:
Since both Penguin and Random House were formed by many acquisitions over the years that had given rise to what Dohle termed "a community of small- and medium-size publishing houses," he took much the same approach in creating PRH. The goal, he said, was to "preserve the creative independence and diversity of our imprints" while "maximizing the economies of scale and service levels in all service and support functions."
Though Dohle was confident Penguin and Random House would mesh, he acknowledged that he was "happily surprised how quickly we became one company."
To read the full PW article, click here.
Posted: July 30, 2018