Penguin Random House Joins Spotify in Bringing Audiobooks to Premium Subscribers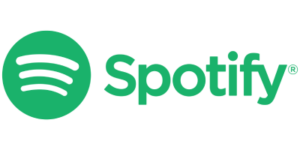 Following the launch of their initial audiobook offering in 2022, Spotify is expanding access to more than 150,000 audiobooks on its platform, and Penguin Random House is excited to have our titles included in the Premium catalog. Starting in the UK and Australia today (October 3), and following in the US in a few weeks, audiobooks will be available as part of Spotify's Premium paid subscription, giving subscribers the ability to listen to up to 15 hours of audiobooks each month. Additional English-language territories, including Canada, Ireland and New Zealand, will follow in early 2024. Similar to the token model, where members receive one credit for an audiobook, Spotify's Premium paid subscribers in these territories will have access to listen to up to 15 hours of audiobooks each month, with the option to "top up" by purchasing additional hours. Titles will also continue to be available for purchase on an a la carte basis to Spotify's non-paying subscribers. We're thrilled by this exciting opportunity to bring our authors' works—and voices—to Spotify's 220 million paid subscribers.
To learn more about this partnership and how to start listening to your favorite audiobooks on Spotify, please find the full press release here or below and the New York Times' exclusive story here.
---
BOOKS, NOW STREAMING
Spotify Premium Will Include Instant Access to 150,000+ Audiobooks
Last year we announced that users would be able to purchase and listen to hundreds of thousands of audiobooks on Spotify, advancing our vision for making Spotify the seamless one-stop destination for all things audio. Listeners in the U.S., Canada, U.K., Ireland, Australia, and New Zealand jumped on the opportunity to sink into sonic worlds created by some of their favorite authors and narrators.
Today we're starting an entirely new chapter for our audiobooks offering by making more than 150,000 audiobooks available as part of Spotify Premium subscriptions. To start, we're offering each Premium individual, as well as plan managers for Family and Duo accounts, 15 hours of listening per month—giving them the ability to enjoy as many titles as they want within that monthly allocation.
What's more, this means eligible users are now getting even more from their Premium subscriptions: an on-demand catalog of more than 100 million tracks, 5 million podcasts, and over 150,000 audiobooks.
This feature will be available for Premium users in the U.K. and Australia starting tomorrow, with the U.S. following later this year.
We believe that offering personalized music, podcasts, and audiobooks on a single platform gives you a superior way to connect with your favorite artists, podcasters, creators, and authors—all in one spot. Not only can you listen to some of your favorite authors' works, but you can also tune into podcasts where fans dissect the most minor details of a story and find the hidden meaning in every sentence, without leaving the app.
How to find Audiobooks on Spotify Premium
Any book that's marked "Included in Premium" is available within our Premium catalog, one of the largest of any subscription-based audiobook-streaming platforms currently on the market. Our catalog currently encompasses upwards of 70% of bestselling books, with titles from major publishers including Hachette, HarperCollins Publishers, Macmillan, Penguin Random House, Simon & Schuster, and RB Media, as well as independent authors and publishers globally, including Bolinda, Dreamscape, and Pushkin.
To listen to the first book on your list, simply type in the title in Search and hit play on the first chapter (or listen to the preview to make sure it's exactly what you're looking for!). You can also explore audiobook recommendations easily from our Home feed. Or, head to our audiobooks hub to find an editorially curated selection of top titles.
How to listen to Audiobooks on Spotify
Ready to listen?
Fifteen monthly hours means that you can listen the way you want. Will you explore multiple titles from the evolving regularly refreshed selection or stick with one and listen from start to finish? For those super audiophiles who use up their 15 hours before their monthly billing cycles refresh, you can purchase a 10-hour top-up to finish that series. Not sure how many hours you have left? Check it at any time in your in-app settings.
One note: You must have a Premium individual account or be the plan manager for your Family or Duo account in order to take advantage of this feature. We'll be working on more ways to unlock access to Premium audiobooks in the future, but for now, primary account holders on Family and Duo plans will receive the monthly audiobooks allocation.
You can also take audiobooks wherever you go, with Spotify available on over 2,000 devices from more than 200 brands. Users with Premium audiobook access can download audiobooks for offline listening as well.
As you listen, our automatic bookmarking feature will save your place so you can easily pick up where you left off. Make sure to utilize the "end of chapter" feature within Spotify Sleep Timer so you can fall asleep to your favorite stories without having to rewind (and lose listening hours) in the morning.
Our full catalog, including titles available on Spotify Premium, is still also available for a la carte purchases.
From beach-friendly bestsellers to riveting memoirs to the latest fantasy series, you'll be able to find amazing reads on Spotify Premium. And whether you're in the car running errands or doing chores around the house, audiobooks will transport you to new worlds of stories and sound.
Find your new favorite read—er, listen—on Spotify.
Posted: October 4, 2023