Penguin Random House Launches Its Secondary Education Website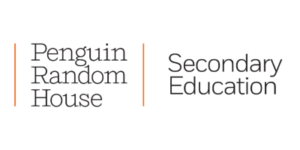 Penguin Random House Education is proud to announce the launch of its new Secondary Education website designed specifically for middle- and high-school educators and administrators. The site is live today: PRHSecondaryEd.com.
It joins the previously launched Penguin Random House Elementary (2019) and Penguin Random House Higher Education (2017) websites, with the goal of inspiring teachers and learners through outstanding books.
"Today marks the fruition of our vision for a portfolio of new websites to better serve the needs of educators. With this site launch, Penguin Random House Education now has a website for every level of PreK20 instruction," said Michael Gentile, Vice President, Sales and Marketing, Penguin Random House Education. "At this unprecedented time in classroom instruction, as teachers and parents engage in home and distance learning, they are looking for ready-to-go title recommendations, collections, instructional guides and downloadable resources to either augment their current lesson plans or to support a whole new learning experience for their students. The new PRH Secondary Education website facilitates all of this, with our award-winning and outstanding trade books and authors at the core of the experience."
Featuring nearly 14,000 books published by Penguin Random House and its Penguin Random House Publisher Services distribution partners, the site's browsable catalog includes such subjects and topics as English Language Arts, Social Studies & History, STEAM / STEM, books in Spanish & World languages, study aids & exam prep. In addition to being a showcase for the latest trade books, the site is also a space of discovery for valuable resources educators may now access to enhance the experience of using trade books in their classroom.
Penguin Random House Education drew upon the valuable insights of teachers throughout the entire development process, including members of its Middle School and High School Teacher Advisory Boards, teacher focus groups, district leadership and school literacy organization professionals.
"As a former high school English teacher, finding the most engaging authentic texts to fit into my, curriculum and supporting classroom library was always a challenge. This new website was built with teachers' needs and classroom curriculums in mind," noted Travis Temple, Director, PreK12 Sales.
"Teachers are busier now more than ever, and our hope is that they will see our new website as a one-stop shop of helpful resources that they can use right away, especially as they teach from home," added Kaiulani (Lani) Williams, Director, Secondary Education Marketing.
Other site features recommended by educators and available on the site include the ability to:
Download teaching guides and other resources
Review, customize, and download catalogs within specific disciplines
Create, save, and share title "Wish Lists" with colleagues or preferred school distribution partners
Offer one place for teachers to build classroom libraries and customize collections
Access the latest news about Penguin Random House titles, authors, and events, and more
"We are committed to supporting today's teachers as they navigate a new teaching paradigm that continues to shift and evolve," Gentile noted. "Our new sites can help to support teachers on that journey as they do what they do best: inspire students to engage in a love of reading, discovery and learning."
# # #
Posted: May 21, 2020