Penguin Random House Launches New Award with the ALA: Innovation Through Adversity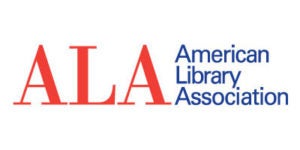 This past weekend, the American Library Association (ALA) Council announced the debut of the Penguin Random House Library Award for Innovation Through Adversity, an exciting new partnership created to support the librarians and staff at libraries nationwide. Through this program, a principal awardee will receive $10,000 in cash and four runners-up will receive $1,000 each. The criteria for the winners is to have overcome adversity to create lasting innovative community service programs that inspire and connect with readers.
Skip Dye, Vice President, Library Marketing and Sales Operations for Penguin Random House said: "Libraries are essential and invaluable assets to community, providing a safe space for freedom of expression, diversity, and education. On behalf of Penguin Random House, it's a privilege to recognize and honor libraries that effectively overcome adversity in support of their local community."
The nominees must show evidence of hardship, including economic difficulties or natural disasters, and demonstrate successful partnership(s) that work to overcome the hardship. Partners can include schools, local business, museums, and other community organizations. The nomination should focus on innovative and unique programming that may include new technology, reading methods or formats, or outreach. The award will be present at the ALA annual conference in Washington, D.C. on Sunday, June 23 during the ALA President's Program.
The award application can be found online beginning January 28, 2019. The deadline for applications is March 16. We encourage employees to share the application with their networks.
Posted: January 28, 2019