Penguin Random House Operations Worldwide To Join Together To Create Fully Coordinated Global Publishing Events For The Two Obama Books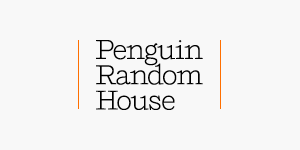 Penguin Random House CEO Markus Dohle today announced that all of the company's publishing operations worldwide will join together to publish former President Barack Obama's and former First Lady Michelle Obama's forthcoming books. In each of the respective local territories, the books will have their own globally coordinated publication plan and publication date. Penguin Random House acquired world rights to the two Obama books last month.
In addition to the United States and Canada, where the books will be published by Crown, among the territories where Penguin Random House will publish English-language editions are: the United Kingdom, Australia, India, Ireland, New Zealand, and South Africa, under the UK company's Viking imprint.
Penguin Random House Grupo Editorial will publish the books in Spanish, Portuguese, and Catalan across two continents in the following countries: Spain, Argentina, Chile, Colombia, Mexico, Peru, Uruguay, and Portugal. There also will be a U.S. Spanish-language edition published by Penguin Random House.
Companhia das Letras will publish the books in Portuguese in Brazil.
Penguin Random House's sister company in Germany, Verlagsgruppe Random House, which is wholly owned by Bertelsmann and overseen by Markus Dohle, will publish both books in German, in full coordination with Penguin Random House.
Markus Dohle, CEO, Penguin Random House, said, "The Penguin Random House teams around the world are comprised of the industry's most respected and accomplished publishers, and together we look forward to leveraging our editorial depth and unparalleled experience and reach to provide President and Mrs. Obama with a global platform and audience for their books."
Tom Weldon, CEO, Penguin Random House UK, said, "We could not be more thrilled that the Obamas have chosen Penguin Random House as their global and UK publishing home. Our publishers all believe in the real ability of books to change and shape lives for the better. We know the Obamas' books will be both magnificent pieces of writing and inspiring calls to action."
On behalf of Penguin Random House Grupo Editorial, CEO Núria Cabutí said, "It is a source of immense pride for us to publish the Obamas in Spain, Portugal, and Latin America. We look forward to helping spread the Obamas' messages to people across the Spanish-speaking world."
"Companhia das Letras is guided by two core values: to promote a wide range of world perspectives and to give voice to the diversity of the human experience. Publishing the books of President Obama and Mrs. Obama will be an honor and a mission in a world and in a country that are in need of enlightening messages. We will ensure, with a true sense of duty, that they reach the largest Brazilian audience possible," said Luiz Schwarcz, Publisher, Companhia das Letras.
"Barack Obama and Michelle Obama, individually and as a couple, uniquely embody what it means to take responsibility for the world in which we live. Their grace and style, humor, and intellectual rigor have made them universal role models, and an inspiration to people across the globe. We are thrilled to become a part of the Penguin Random House global publishing effort, by bringing their books to German readers," said Frank Sambeth, CEO, Verlagsgruppe Random House.
In support of the mission of The Obama Foundation and Penguin Random House's own commitment to social responsibility, the company will donate one million books in the Obama family's name to First Book, a longstanding Penguin Random House non-profit partner and the Washington, DC-based partner for the 2016 White House digital education initiative, Open eBooks. First Book is dedicated to promoting equal access to education by providing new books, learning materials, and other essentials to children in need in the United States and Canada. Consistent with their past practice, the Obamas also plan to donate a significant portion of their author proceeds to charity, including the Obama Foundation.
Posted: March 13, 2017