Penguin Random House Partners with The Word For #MarginsBooksellingMonth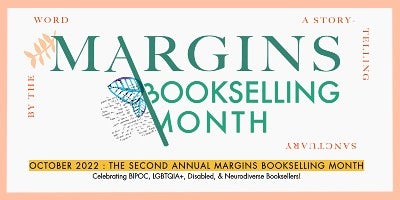 Penguin Random House is excited to announce a partnership with The Word, A Storytelling Sanctuary, for 2022 #MarginsBookselling Month, which takes place annually in October.
#MarginsBookselling Month was launched in October 2020 by The Word, A Storytelling Sanctuary, and is a month-long celebration with the goal of uplifting and supporting independent bookstores owned and managed by booksellers from historically marginalized communities. During October and beyond, The Word, in partnership with Penguin Random House, will host a variety of author events. The Word will also host workshops for booksellers to explore new business models and create pathways for professional development and growth.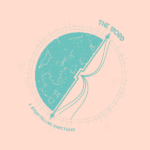 "As the number of banned books featuring BIPOC characters and LGBTQIA+ themes continues to rise, it is increasingly imperative to support culturally sensitive homes for these stories," Viniyanka Prasad, Founder and Executive Director of The Word, A Storytelling Sanctuary. "Booksellers from historically marginalized communities play a crucial role in putting important stories into the hands of those who need them most. It is our honor to celebrate independent bookstores and booksellers across the intersections, and their important role in book publishing."
"At Penguin Random House, we are committed to lifting up underrepresented voices, and independent bookstores and booksellers from historically marginalized communities are such important partners in this work," said Jaqueline Updike, President of Sales, Penguin Random House U.S. "It has been exciting to watch #MarginsBookselling Month expand its outreach and grow participation. We are thrilled to partner with The Word to recognize the vital work so many booksellers are doing on behalf of our books and authors."
In addition to online events and workshops, #MarginsBookselling Month features an online map of participating booksellers. More than 100 bookstores and booksellers in nearly 40 states have signed up to receive bookmarks, pins, and window decals that are designed to help spark conversation and connection with readers in their communities. Additional sponsors for #MarginsBookselling Month include Bookshop.org, Chronicle Books, Libro.fm and Reese's Book Club. To learn more, please visit: https://www.thewordfordiversity.org/marginsbookstores.
Posted: September 27, 2022