Penguin Random House Partners With TikTok to Transform Book Discovery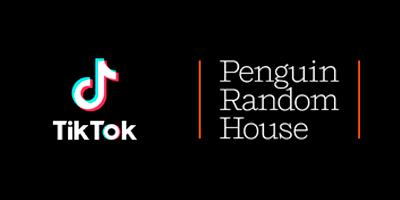 With more than 75 billion views and counting, #BookTok is one of TikTok's most popular hashtags, building a vibrant, global community of people who share a passion for reading.  
On September 20th, TikTok and Penguin Random House launched a feature that makes it easier than ever to find your next great read and connect with a community of book lovers.   
For the first time, users can tag their favorite Penguin Random House books through a link in their videos, which will direct people to a dedicated page with details about the book and a collection of other videos that link the same title. This new feature paves the way for effortless book discovery and provides a natural forum where users can engage with others interested in the same books, initiate discussions, and connect on a deeper level.  
This feature will roll out to all TikTok users in the coming weeks. We're thrilled that as the exclusive publishing partner, only Penguin Random House books are currently available for tagging.  
If you're interested in adding book links to your videos, these Best Practices and FAQ can help get you started. And if you have questions about this new feature, please reach out to Alyssa Castaneda or Sara Dayton.  
Posted: September 21, 2022