Penguin Random House Ranks #1 on Forbes List of America's Best Midsize Employers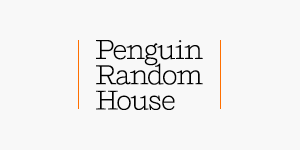 Penguin Random House is #1 on the newly released Forbes list of "America's Best Midsize Employers 2018."  Our company rose to the top spot after placing #33 on last year's list.  Forbes annually recognizes and ranks U.S. employers based on an independent survey that evaluates the attitude of employees toward their own company and the public perception of the company by industry employees.  
Heralding this year's list with a prominent feature article, Forbes staff writer Vicky Valet focused on Penguin Random House, noting that "the company is celebrated by its workforce for being an employer that values freedom."  Madeline McIntosh commented: "People are given a great deal of ownership to make independent decisions. If you do the right thing by the books and by readers and by authors, you're rewarded by being given new challenges."
Forbes further recognized that "the entrepreneurial spirit that shapes the employee experience at Penguin Random House has proven key to the publisher's recruiting efforts, much of which focus on college campus outreach and the company's internship program. It has played an important role in retention, too. Access to online courses and a mentoring program allow Penguin Random House's 5,000 North American workers to take career development into their own hands, as do events like Company Week, an annual series that invites employees and authors to gather for days of panels, presentations and community service. This culture of empowerment—coupled with unique benefits like a sabbatical program, student loan repayment assistance and, yes, free books—helps turn entry-level hires into lifetime employees. 'So many have risen through the ranks,' says Madeline. 'I was an assistant 24 years ago, and I'm not an unusual case.'"
Penguin Random House's commitment to the communities it serves was also acknowledged, including our literacy sponsorships and the more than $2 million in creative writing scholarships our company awarded to New York City public high school students over the past 25 years.  Looking globally, Forbes referenced our ongoing partnerships with worldwide organizations like Save the Children, and our employee volunteers who journeyed to Rwanda in January.
In addition, Penguin Random House was on Forbes' Best Employers for Diversity list for the first time this year, placing at #64 overall for both large and midsize employers.
The Forbes feature concludes with these words from Madeline: "We're not just a bunch of people who like to read. We believe books have the power not just to help people's days through entertainment or inspiration, but to really change the conversation and the culture at large."
In compiling this list, Forbes worked with market research company Statista, which surveyed 30,000 Americans working for businesses with at least 1,000 employees.  All the surveys were anonymous, allowing participants to openly share their opinions. The respondents were asked to rate, on a scale of zero to 10, how likely they'd be to recommend their employer to others. Statista then asked respondents to nominate organizations in industries outside their own.
To view the complete Forbes list and article, click here.
Posted: May 2, 2018