Penguin Random House Supports the NYPL by Tripling Donation Amounts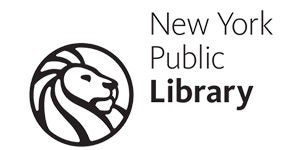 As part of our ongoing commitment to supporting a culture of reading and building the widest possible audience for our authors, Penguin Random House is proud to once again partner with the New York Public Library via a program to triple gift amounts donated to NYPL. Together, PRH and NYPL are providing people with essential benefits that go beyond the access to free books. Donations received from the campaign will ensure that New Yorkers continue to have access to critical free resources such as computers, early literacy workshops, job training classes, and more.
In an e-mail to NYPL supporters, Penguin Random House author Elizabeth Strout encouraged readers to participate in the campaign by speaking about the importance libraries had during her formative years: "When I was growing up, I would wander through my local library and pull books at random down from the shelves. In certain books, the printed text seemed to rise off the page to meet me. I still feel that magic in library books—they somehow offer a tactile connection to new places, times, and people, making our lives more expansive."
Because of the overwhelming and enthusiastic response to this donation opportunity, NYPL has extended the deadline to Wednesday, March 6, at 12:00 midnight. To have your impact tripled by Penguin Random House, contribute to the New York Public Library and support New York's vibrant reading community, click here.
Posted: March 5, 2019