Penguin Random House Titles Win Every Category at the J. Anthony Lukas Prize Project Awards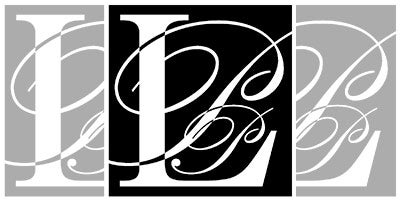 The J. Anthony Lukas Prize Project Awards winners and finalists were announced last week, and among the four winners, three were Penguin Random House titles, in addition to one Penguin Random House finalist!
The J. Anthony Lukas Prize Project Awards recognize excellence in nonfiction and extraordinary commitment to serious research and social concern. Established in 1998, four awards are given annually to two J. Anthony Lukas Work-In-Progress Awards, the J. Anthony Lukas Book Prize and the Mark Lynton History Prize.
Congratulations to our authors, editors and teams on this impressive accomplishment! See the full list of winners below.
J. Anthony Lukas Work-in-Progress Award Winner
Winner: THE QUIET DAMAGE: QAnon and the Destruction of the American Family by Jesselyn Cook (Crown)
Jesselyn Cook's THE QUIET DAMAGE examines the psychological draw of QAnon and adjacent conspiracy theories, their devastating toll on American families, and the power of divisions that could last for generations in American life. It follows five everyday families torn apart at the seams, intimately chronicling their stories from the perspectives of both those lost down ideological rabbit holes and their loved ones looking on as they try to find a way back to each other.
Jesselyn's editor, Kevin Doughten, said "It's an honor to be publishing Jesselyn's book, and we're thrilled to have this early recognition for her work from the Lukas committee. The ties that bind families together are being tested like never before, as Jesselyn's powerful reporting shows. We hope this book will illuminate how conspiratorial thinking can drive loved ones apart and give us a glimpse of how we might start to repair these shattered bonds."
J. Anthony Lukas Book Prize
Winner: UNDER THE SKIN: THE HIDDEN TOLL OF RACISM ON AMERICAN LIVES AND ON THE HEALTH OF OUR NATION by Linda Villarosa (Doubleday)
Villarosa's UNDER THE SKIN lays bare the forces in the American health care system and in American society that cause Black people to "live sicker and die quicker" compared to their white counterparts. Today's medical texts and instruments still carry fallacious slavery-era assumptions that Black bodies are fundamentally different from white bodies. Study after study of medical settings show worse treatment and outcomes for Black patients. Black people live in dirtier, more polluted communities due to environmental racism and neglect from all levels of government. Most powerfully, Villarosa describes the new under- standing that coping with the daily scourge of racism ages Black people prematurely. Anchored by unforgettable human stories and backed by definitive proof, UNDER THE SKIN, is dramatic, tragic, and necessary reading.
Kristine Puopolo, VP, Editorial Director, Nonfiction, says "With her deep research and tender portraits of Black lives, Linda Villarosa helps us see that America's racial health disparities are driven not by race but by racism."
Finalist: HIS NAME IS GEORGE FLOYD: ONE MAN'S LIFE AND THE STRUGGLE FOR RACIAL JUSTICE (Viking Crown) by Robert Samuels and Toluse Olorunnipa
HIS NAME IS GEORGE FLOYD tells the story of a beloved figure from Houston's housing projects as he faced the stifling systemic pressures that come with being a Black man in America. Placing his narrative within the context of the country's enduring legacy of institutional racism, this deeply reported account examines Floyd's family roots in slavery and sharecropping, the segregation of his schools, the overpolicing of his community amid a wave of mass incarceration, and the callous disregard toward his struggle with addiction—putting today's inequality into uniquely human terms. Drawing upon hundreds of interviews with Floyd's closest friends and family, his elementary school teachers and varsity coaches, civil rights icons, and those in the highest seats of political power, Washington Post reporters Robert Samuels and Toluse Olorunnipa offer a poignant and moving exploration of George Floyd's America, revealing how a man who simply wanted to breathe ended up touching the world.
Ibrahim Ahmad, Executive Editor, Viking Penguin, said "Working with Robert and Tolu in sharing George Floyd's story with the world has been the honor of my publishing career—by telling the story of Floyd's life with warmth and empathy, deep research, and unflinching candor, they pull back they curtain on the systemic forces that continue to shape our shared American experience. This is a work of uncommon power and significance—and, ultimately, one of lasting hope in the face of despair—and its message will stay with me for the rest of my life."
Mark Lynton History Prize
Winner: LAST CALL AT THE HOTEL IMPERIAL: THE REPORTERS WHO TOOK ON A WORLD WORLD AT WAR by Deborah Cohen (Random House)
LAST CALL AT THE HOTEL IMPERIAL is the extraordinary story of John Gunther, H. R. Knickerbocker, Vincent Sheean, and Dorothy Thompson. In those tumultuous years, they landed exclusive interviews with Hitler and Mussolini, Nehru and Gandhi, and helped shape what Americans knew about the world. Alongside these backstage glimpses into the halls of power, they left another equally incredible set of records. Living in the heady afterglow of Freud, they subjected themselves to frank, critical scrutiny and argued about love, war, sex, death, and everything in between.
Told with the immediacy of a conversation overheard, this revelatory book captures how the global upheavals of the twentieth century felt up close. 
Read more about LAST CALL AT THE HOTEL IMPERIAL's win here.
Posted: April 6, 2023