Penguin Young Readers Launches "World of Eric Carle," a New Imprint Dedicated to the Acclaimed and Beloved Author/Illustrator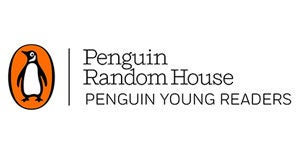 Penguin Young Readers has announced the launch of World of Eric Carle, a new imprint dedicated to the works of the acclaimed and beloved author and illustrator. Under the editorial leadership of Francesco Sedita, Publisher of Penguin Workshop, World of Eric Carle will focus on publishing books that are based in core values of discovery, creativity, learning and growing—all hallmarks of Eric Carle books. The imprint will launch in Winter 2019 with three all-new titles: CALM WITH THE VERY HUNGRY CATERPILLAR, ERIC CARLE'S BOOK OF MANY THINGS, and HAPPY BIRTHDAY FROM THE VERY HUNGRY CATERPILLAR. The launch coincides with the 50th Anniversary of Carle's iconic picture book, THE VERY HUNGRY CATERPILLAR.
Francesco Sedita said, "The opportunity to work closely with Eric Carle and his wonderful team is a childhood dream come true. THE VERY HUNGRY CATERPILLAR played a vital role in my childhood and I'm thrilled to get Eric's art –and beautiful messages—into the hands of children for many generations to come."
Eric Carle said, "I am delighted that Penguin Books for Young Readers is making a special home for THE VERY HUNGRY CATERPILLAR and my other books with the new World of Eric Carle imprint. I hope friends and readers will enjoy my books for many years to come. Thank you, Penguin!"
Eric Carle (www.eric-carle.com) is acclaimed and beloved as the creator of brilliantly illustrated and innovatively designed picture books for very young children. His best-known work, THE VERY HUNGRY CATERPILLAR, has eaten its way into the hearts of literally millions of children all over the world and has been translated into 62 languages and sold nearly 50 million copies. Since the Caterpillar was published in 1969, Eric Carle has illustrated more than seventy books, many best sellers, most of which he also wrote, and more than 145 million copies of his books have sold around the world. A recipient of the Laura Ingalls Wilder Award (now called the Children's Literature Legacy Award) for lifetime achievement in children's literature, Eric Carle continues to produce his best-selling picture books. In 2002, Eric and his late wife Barbara cofounded The Eric Carle Museum of Picture Book Art (www.carlemuseum.org) in Amherst, MA, a 40,000 square foot space dedicated to the celebration of picture books and picture book illustrations from around the world, underscoring the cultural, historical, and artistic significance of picture books and their art form.
Posted: September 26, 2018