Penguin Young Readers to Launch New Imprint Kokila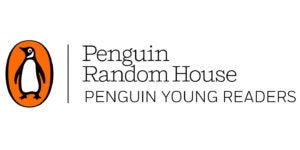 Jen Loja, President, Penguin Young Readers, announced today the launch of Kokila (pronounced KO-ki-la), a new imprint which will be dedicated to centering stories from the margins with books that add nuance and depth to the way children and young adults see the world and their place in it. Kokila will be helmed by Vice President and Publisher Namrata Tripathi, former Associate Publisher and Editorial Director of Dial Books for Young Readers, a Penguin Young Readers imprint. Joining Kokila are Jasmin Rubero, currently Associate Art Director, Dial Books for Young Readers, and Joanna Cárdenas, presently Editor, Viking Children's Books. Kokila will debut its first list of books in Summer 2019. 
The name Kokila comes from the Sanskrit name for the koel bird. The kokila has great significance in Indian poetry and myth, and is celebrated as a harbinger of new beginnings. In the spirit of its name, Kokila aims to make space for storytellers to explore the full range of their experiences in books for young readers. Upcoming Kokila lists will include works by Pablo Cartaya, Sherine Hamdy and Myra El-Mir, Isabel Quintero and Zeke Peña, John Corey Whaley, and Calista Brill and Nilah Magruder. Additional authors will be announced later this year.
Namrata Tripathi was born in the USSR, and lived in Afghanistan, India, Canada, Pakistan, Germany, and Poland before moving to New York in 1997. At Dial Books for Young Readers, Tripathi edited many critically acclaimed, award-winning, and bestselling books, including Junot Díaz's forthcoming debut picture book Islandborn,illustrated by Leo Espinosa; Mama's Nightingale by Edwidge Danticat; John Corey Whaley's Highly Illogical Behavior; The Night Diary by Veera Hiranandani; and the upcoming picture book Hair Love by Matthew A. Cherry, illustrated by New York Times bestselling author/illustrator Vashti Harrison. Prior to joining Penguin, Ms. Tripathi was Executive Editor at Atheneum Books for Young Readers (S&S), where she edited John Corey Whaley's Printz- and Morris Award-winning Where Things Come Back, as well as works by Ian Falconer, James Howe, Lita Judge, and Judith Viorst.
Tripathi is co-chair of the diversity-hiring committee at Penguin Young Readers, started the Penguin Stories program, which aims to build a community conversation around diversity and inclusion through the power of story, serves as a mentor in the Representation Matters Mentorship Program, and was a founding member of the CBC Diversity Committee.
Jen Loja says, "Namrata is a spectacular editor, visionary, and connector, and this is the perfect moment for her to launch Kokila and move these very important conversations forward.  She has such an incredible ability to not only find terrific storytellers, but also to bring together talents to create stories in a completely different way.  And her mission and determination to reach as many children as possible is one we both admire and share here at Penguin Young Readers.  Hers is a much-needed voice, and we can't wait to see where she and Kokila take us all."
Pulitzer Prize-winning author Junot Díaz adds, "Namrata's profoundly intelligent, supremely elegant editing, and her extraordinary commitment to my book were absolutely transformational.  The best editors are alchemists — Namrata took my raw materials and helped me make gold."
"The idea exchange resulting from mixing cultures and languages has shaped the way I see the world," says Namrata Tripathi. "At Kokila, we hope to build a community around authors, illustrators, and readers who believe in the power of sharing stories from across the full spectrum of experiences. And they will be supported by publishing professionals with a deep commitment to that mission."
Jasmin Rubero started her career teaching art to children in districts without robust arts curricula. In her 17 years at Dial Books for Young Readers, Rubero has designed books by critically-acclaimed and bestselling artists and authors, including the New York Times bestselling Ladybug Girl series by Jacky Davis and David Soman; Pura Belpré Award winner Portraits of Hispanic American Heroes by Juan Felipe Herrera, illustrated by Raul Colón; and Junot Díaz's debut picture book Islandborn, illustrated by Leo Espinosa. Jasmin is currently working on the newly announced, Hair Love by Matthew A. Cherry, illustrated by New York Times bestselling author/illustrator Vashti Harrison, and Hands Up! by Brianna McDaniel, illustrated by Coretta Scott King/John Steptoe Award winner, Shane Evans.
In her time at Viking Books for Young Readers, Joanna Cárdenas has edited such critically-acclaimed award-winning books as The First Rule of Punk by Celia C. Pérez and The Epic Fail of Arturo Zamora by Pablo Cartaya, both PW Flying Starts. She is on the steering committee for Latinx in Publishing, a nonprofit organization committed to supporting and increasing the number of Latino/a/x in the publishing industry, as well as promoting literature by, for, and about Latino/a/x people. Joanna is co-founder of the Representation Matters Mentorship Program, a program that connects people of color interested in editorial with editors across publishing houses. In 2015, Joanna was an honoree at Publishers Weekly's Star Watch, which celebrates up-and-coming talent in the publishing industry.
Posted: February 8, 2018