Philip Pullman's Novella THE COLLECTORS KBFYR September Print Debut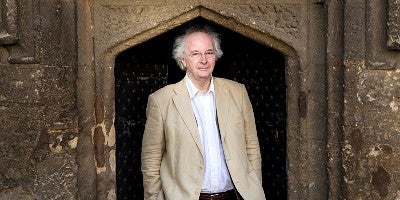 Alfred A. Knopf Books for Young Readers, an imprint of Random House Children's Books, is delighted to be publishing THE COLLECTORS by internationally acclaimed storyteller Philip Pullman, a novella set in the world of the His Dark Materials and Book of Dust series, it was announced today by Melanie Nolan, VP & Publisher. Previously published in 2015, first as an audiobook read by Bill Nighy, and then as an ebook, THE COLLECTORS will be made available in hardcover for the first time on Tuesday, September 20, 2022. Nolan acquired US, Canada, and Open Market Rights from Millie Hoskins at United Agents. Nancy Siscoe, Senior Executive Editor, will edit.
The gothic tale offers a glimpse of the girl who will become the dangerous Mrs. Coulter, a villain of Pullman's much-loved His Dark Materials sequence. THE COLLECTORS is the perfect treat for Pullman fans and a dark and captivating entry point for new readers of His Dark Materials, now an HBO original series starring Lin-Manuel Miranda, Dafne Keen, Andrew Scott, and Ruth Wilson.
On a cold winter's night in a college in Oxford, two men talk by the fire. Their conversation turns to two unusual pieces of art that one of them has recently added to his collection. But these pieces—a painting of a striking young woman and a bronze sculpture of a fearsome-looking monkey—are connected in mysterious and improbable ways, and the art collectors are about to be caught up in a story that has traveled time, and worlds. . . .
THE COLLECTORS will be published in a beautiful small hardcover edition and illustrated throughout by Tom Duxbury in his trademark black-and-white lino cut artwork. Duxbury previously collaborated with Pullman on Serpentine, which published in October 2020.
"Philip Pullman has written yet another atmospheric gem of a story," says editor Siscoe. "The distinctly Gothic chill of the tale will appeal to all readers, but His Dark Materials fans will get an extra shiver of delight when they recognize the connection to the ever-enigmatic Mrs. Coulter. It's a pleasure to have this story in a physical copy at last, and Tom Duxbury's illustrations are the perfect complement to Pullman's words."
Posted: March 24, 2022