Phillips, Reid, Washington on 2020 Young Lions Fiction Award Shortlist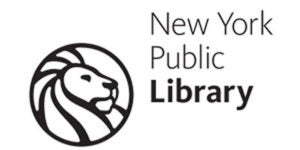 The New York Public Library announced its shortlist for the 2020 Young Lions Fiction Award, presented annually to an American writer 35 years old or younger for either a novel or a collection of short stories, with four Penguin Random House authors among this year's finalists:
DISAPPEARING EARTH by Julia Phillips (Knopf/Vintage)
SUCH A FUN AGE by Kiley Reid (Putnam)
HOME REMEDIES by Xuan Juliana Wang (Hogarth)
LOT by Bryan Washington (Riverhead)
To view the complete shortlist, click here.
The Young Lions Fiction Award was founded in 2001 by Ethan Hawke, Jennifer Rudolph Walsh, Rick Moody, and Hannah McFarland. Each year, five young fiction writers are selected as finalists by a reading committee of writers, editors, and librarians. A panel of award judges—which this year includes 2019 winner Ling Ma—will select the winner of this year's $10,000 prize.
The 2020 Young Lions Fiction Award winner will be announced at an event to be scheduled in the fall.
Posted: May 26, 2020