Phyllis Mandel, Distribution & Fulfillment Trailblazer, Dies at 75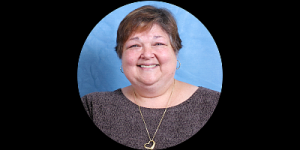 Penguin Random House is operating at half mast as word spreads nationwide of the passing of a retired colleague who helped shape and transform our facilities' pipeline into the centerpiece of trade publishing's leading supply chain.
Phyllis Mandel, the cherished, pioneering, woman-championing operations executive whose late 20th-/early 21st-century leadership of the Bantam Books, Bantam Doubleday Dell, and Random House facilities profoundly impacted our books, our distribution and fulfillment, and our booksellers, died on May 20 in Cape Cod the day after her 75th birthday.
Phyllis passed having had the opportunity on her birthday and earlier in the month to be visited by many she held dearest. She was a nurturing mentor and guiding force to many of the company's and the industry's current operations leaders, among them Annette Danek, Nihar Malaviya, Andrew Weber, Robin Sutton, John Bohman, and a next-generation of Westminster and Crawfordsville managers.
Mandel was a large presence, professionally and personally, often underestimated and disrespected early in her tenure because she was a formidable woman boss in the "man's world" of facilities operations. But most who misread her initially came to admire her tough and tender dimensions, encyclopedic knowledgeability and team-building skill sets, fierce loyalty to her staff and fairness to vendor partners, and above all her unshakeable commitment to our authors, colleagues, and accounts.
Mandel began her 40-year publishing career in Manhattan in 1966 as a one-person order-processing/telemarketing department for Select Magazines, the national wholesaler distributor for Bantam Books, managing their book inventory with index and then key punch cards. In 1979, she began twelve years in Sales Administration and Inventory at Bantam and BDD. Mandel relocated to Illinois in 1991 to assume leadership of the Des Plaines distribution center in suburban Chicago. Seven years later, she moved to Westminster, Maryland to run the newly combined distribution and fulfillment operations of the just-merged Random House, Inc.
Upon her retirement in 2006, a companywide memo observed that "Under her guidance, our Westminster and Crawfordsville facilities have achieved a level of achievement and efficiency that was unimaginable in the pre-Mandel era. In her time, she has overseen the distribution of over three billion of our books, helping to ensure the livelihoods of our booksellers and the reading enjoyment of our book buyer. "
Also noted was that "Prior to Phyllis, the distribution and publishing cultures at our company were quite separate and apart. She more than anyone had brought these two disparate worlds together for enormous mutual benefit."
Forward-seeing, can-be-done solutions. Team-building drive and spirit. 24/7 service. These are just a few of the Phyllis Mandel legacies. It is a privilege to continue to benefit from them.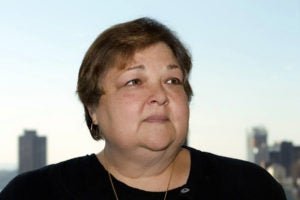 Phyllis Mandel: 1946-2021
Rest In Peace
Posted: May 21, 2021