Portfolio Acquires New Book on Justice Brett Kavanaugh from NYT Reporters Kate Kelly and Robin Pogrebin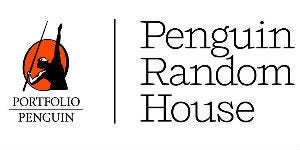 New York Times journalists Kate Kelly and Robin Pogrebin have reached a publishing agreement with Portfolio, an imprint of Penguin Publishing Group, for a new book about the early years of the newest Associate Justice, titled THE EDUCATION OF BRETT KAVANAUGH. Executive Editor Bria Sandford acquired world, audio and eBook rights from PJ Mark of Janklow & Nesbit Associates.
New York Times reporters Robin Pogrebin and Kate Kelly broke news during Justice Kavanaugh's confirmation hearing that helped inform the line of questioning about his behavior in high school and beyond, which became pivotal to the political battle that ensued. Now, Kelly and Pogrebin are writing a book that will attempt to address the many unanswered questions that remain.
"Together Kelly and Pogrebin will pursue the threads of reporting that were left unfinished, go deeper into the seemingly irreconcilable versions of Kavanaugh presented during the hearings," says Adrian Zackheim, President and Publisher of Portfolio, "and provide a necessary exploration of the difficult questions that the confirmation process raised for our culture. I'm thrilled to partner with them on this project."
"Our reporting may have paused after confirmation, but the story continued, and now we have the chance to paint a fuller picture," said Pogrebin, "to explore why this battle became so seismic for this country, not just a flashpoint for partisan vitriol, but a snapshot of an era."
"I'm eager to tap into the reporting I wasn't able to finish, and see where my notebook leads me," said Kelly.
Posted: November 14, 2018