Portfolio to Publish Memoir by Indra Nooyi, Former CEO of PepsiCo, in September 2021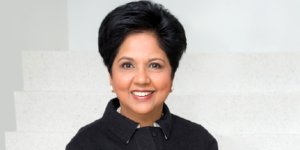 Indra Nooyi, the trailblazing former CEO of PepsiCo, has reached an agreement with Portfolio for her book titled MY LIFE IN FULL: Work, Family and Our Future. "During her illustrious tenure as a pioneering role model and innovator, Indra Nooyi emerged as an inspiration to leaders and aspiring leaders alike," commented Portfolio Publisher Adrian Zackheim. "Now, we are thrilled to announce this much-anticipated memoir, where she offers insight and a call-to-action on how our society can really blend work and family — and advance women — in the twenty-first century." The book will be published September 28, 2021.
Portfolio's VP, Editorial Director Niki Papadopoulos acquired world, audio, and ebook rights from Robert Barnett, of Williams and Connolly, LLP. MY LIFE IN FULL will be published simultaneously by Piatkus Books, an imprint of the Little, Brown Book Group, a division of Hachette in the U.K., and by Hachette in India, with translation rights placed in several other countries.
In the book, Nooyi shares the events that have shaped her life and her vision of how they relate to our world now — from her childhood in 1960s India, to business school at Yale University as an immigrant, to her ascent as a rare female consultant and corporate strategist who soon leapt into the senior executive ranks. The book offers an intimate look inside PepsiCo, detailing how Nooyi steered the iconic American company toward healthier products and reinvented its environmental profile without curbing financial performance — despite resistance at every turn.
MY LIFE IN FULL includes Nooyi's unvarnished take on the competing pressures on her attention and time, and what she learned as a leader along the way.
Says Papadopoulos, "MY LIFE IN FULL is at once a thrilling glimpse behind the scenes at a major American company, a firsthand account of succeeding as an outsider, and a powerful testament to work and family as the twin pillars of a meaningful life. We are proud and honored to publish this extraordinary book for the American market and can't wait to add Nooyi's indelible voice to the conversation about how women can fulfill their true potential."
Says Nooyi: "As I wrote MY LIFE IN FULL, I saw how my own story relates to our evolving global economy and how it may inform our progress on better integrating work and family in the years ahead. I hope this book inspires business leaders, policymakers and all women and men passionate about easing the work-and-family burden to come together and create change."
Indra Nooyi is one of the world's foremost business visionaries and a groundbreaker in global business as a woman, person of color and immigrant who led an iconic American company that operates in 200 countries. A revered corporate strategist, she is also a sought-after advisor to entrepreneurs, executives and governments. As Chief Executive Officer and Chairman of PepsiCo from 2006 to 2018, she was the chief architect of Performance with Purpose, PepsiCo's mission to deliver sustained growth by making more nutritious products, limiting the company's environmental footprint, and empowering its associates and people in the communities it serves.
Posted: March 18, 2021