PPG's Portfolio Establishes Thesis, New Imprint Debuting Spring 2023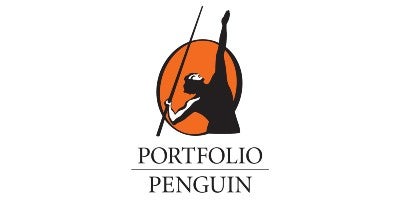 Portfolio, an imprint of the Penguin Publishing Group, is pleased to announce the launch of a new imprint, joining its eponymous Portfolio and its Sentinel publishing programs.
This new line, Thesis, will be led by Bria Sandford, editorial director of Sentinel, and Niki Papadopoulos, editor-in-chief of Portfolio. Adrian Zackheim will serve as Publisher. Helen Healey will also rejoin the company as Editor to acquire for Thesis, Sentinel, and Portfolio.
Thesis will be dedicated to publishing urgent idea-driven nonfiction by thought leaders, journalists, and experts with a strong point of view. The inaugural list will launch in spring 2023 with STRUGGLE SESSIONS by Nellie Bowles, and TAKE DOWN by activist Laila Mickelwait in fall 2023. Other authors to be published under the Thesis imprint include journalist Matt Taibbi, "America's government teacher" Sharon McMahon, and evolutionary psychologist Diana Fleischman.
Sandford said, "There's a big need right now for writers who make counter-consensus arguments without falling into reflexive contrarianism. I'm excited for Thesis to publish those thinkers who can stand outside the currents of the moment and help us see and think differently."
Papadopoulos said, "For some time now we have been drawn to books that don't fit on a business or political imprint, such as John McWhorter's WOKE RACISM or Brett Weinstein and Heather Heying's THE HUNTER GATHERER'S GUIDE TO THE 21ST CENTURY. We've discovered an audience hungry for ideas that don't fall into ideologically neat buckets, and which challenge the status quo on both sides of the political aisle. Our goal with Thesis is to carve out a dedicated space for these books, and to move the conversation forward around the pressing social issues of our time."
Zackheim added, "We're thrilled about Thesis as an exciting addition to the Portfolio/Sentinel publishing programs. Our strength historically has been in helping authors with big ideas in the business and political spaces sharpen their message and grow their tribe, and we're excited to bring this skillset to bear on new and adjacent categories."
Posted: September 21, 2022