"Preeminent" Crown Contracts Director, Dorothy Boyajy, Retiring July 8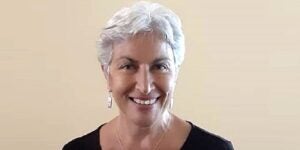 News from David Sanford, Senior Vice President, Executive Director, Contracts & Permissions, Penguin Random House: It is with mixed emotions that I wish to let you know that DOROTHY BOYAJY, Contracts Director for Crown, will be retiring from Penguin Random House on July 8.
On the one hand, I am happy for Dorothy that she will take a well-deserved retirement after a 44-year career at PRH and legacy companies to travel and enjoy life. On the other hand, we will all miss her outstanding skills as a preeminent contracts drafter and negotiator.
Dorothy was hired a year out of college by Bantam Books, Inc. in its Subsidiary Rights department; after a few years there she transferred to Contracts, and quickly established herself as the go-to person for their most urgent and complicated deals. She became Contracts Manager for Dell in 1989, and later took on Doubleday and Broadway, before moving over to Crown in 2009.
I have had the privilege of working with Dorothy for over 30 years and have been constantly amazed at the speed and precision with which she can draft contracts. Her concentration when drafting contracts is remarkable, and those of us around her knew not to bother her when she was in the zone.  After the Penguin merger, Dorothy was the principal drafter of dozens of new agency boilerplates, making that difficult process happen relatively smoothly.
Dorothy has trained some of the best people in this business, and all of us who have worked with her owe her our gratitude for her incredible work and dedication.
We all wish her the best for the future.
David
Posted: July 7, 2022