Presenting Our 2022 Newbery, Caldecott, Printz Honors Winners: Lukoff, Archer, Lo, Fipps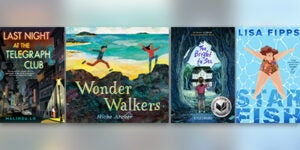 The 2022 literary awards year has begun glowingly for Penguin Random House, with more than one dozen of our titles receiving coveted American Library Association (ALA) Youth Media Awards, announced January 24. 
Here are several:
Congratulations to Kyle Lukoff, Micha Archer, Malinda Lo, Lisa Fipps, and our Penguin Young Readers colleagues.
Upcoming lgloo Daily posts will report our numerous winners in other major ALA YMA categories.
Posted: January 24, 2022