PRH 2019 Indie 2-Day Transit Shipment Program Now Live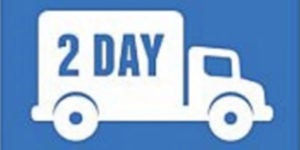 The 2019 Pre-Holiday Season Officially Begins: Penguin Random House Annual 2-Day Transit Program Now Underway.
For many independent booksellers across the U.S., the earliest sign of the coming year-end holidays is not The Nutcracker over the sound system—but the announcement that the annual Penguin Random House 2-Day transit program has begun. The 2019-20 initiative, announced by Jaci Updike, President, U.S. Sales, Penguin Random House, extends through March 2, 2020.
This year, the eighth for the ever-evolving and expanding program, Penguin Random House has accelerated its start to begin a full month earlier, kicking off the pre-holiday season in September. Weather and transport conditions permitting, the company will ship orders out of its Westminster, Maryland and Crawfordsville, Indiana Operations Centers for its Penguin Random House-affiliated publishers' physical-format titles, received from indies by 3:00 p.m. ET Monday-Friday, to arrive at the bookseller in two days or less.
Both Centers have weekend shifts on duty to expedite Monday arrivals for orders received Friday and Saturday.
Spanning six months, the expedited-shipping event is also the largest in the industry, as it encompasses every frontlist and backlist title from the imprints of the Knopf Doubleday, Penguin Publishing Groups, Random House, Random House Children's Books, Penguin Young Readers, Penguin Random House Audio divisions, and DK Publishing—as well as all the clients of Penguin Random House Publisher Services.
"Accounts tell us this program has become a crucial ingredient for a profitable season," said Ms. Updike. "We have a terrific fall line-up, and we want booksellers to be able to spend more time marketing and handselling our front list and backlist titles, and less time online and on the phone worrying when their reorders will arrive. We're thrilled to be able to expand the program this year, and give indies additional support at this all-important time of year for all of us."
Posted: September 12, 2019