PRH and ARSL Announce the First Library Grants Recipients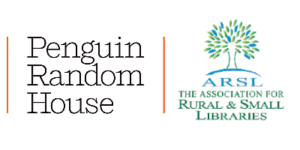 In October 2021, Penguin Random House and The Association for Rural and Small Libraries partnered to launch a rolling grant program to recognize rural, small and tribal libraries that support underserved communities in the U.S. and U.S. territories.
"Reading the hundreds of grant proposals was both heart-breaking and affirming. Many rural libraries were impacted by the pandemic, especially those in under-served communities. From purchasing internet hotspots for families without internet service to buying lumber to build a ramp to make the library more accessible, each confirmed the fact that libraries are lifelines in countless ways, from serving as trusted sources for reliable information and providing access to important services and resources," said Skip Dye, Senior Vice President, Library Sales and Digital Strategy and Director of Operations, Penguin Random House. The program awards grants of up to $2,500 to libraries that demonstrate a true need.
Together with ARSL, we are pleased to announce the recipients of the 2021 ARSL/PRH Grants for Rural & Small Libraries! The following libraries all received either monetary or in-kind awards in support of their proposed projects.
We recognize the crucial importance of libraries, not only for their work in building and growing a reading public but also for the ways libraries transform individuals and nurture communities. We look forward to watching our award recipients' projects unfold, and to future grant opportunities in partnership with ARSL.
The submission window for the 2022 grant applications will open soon!
For more information on the grants program please click here.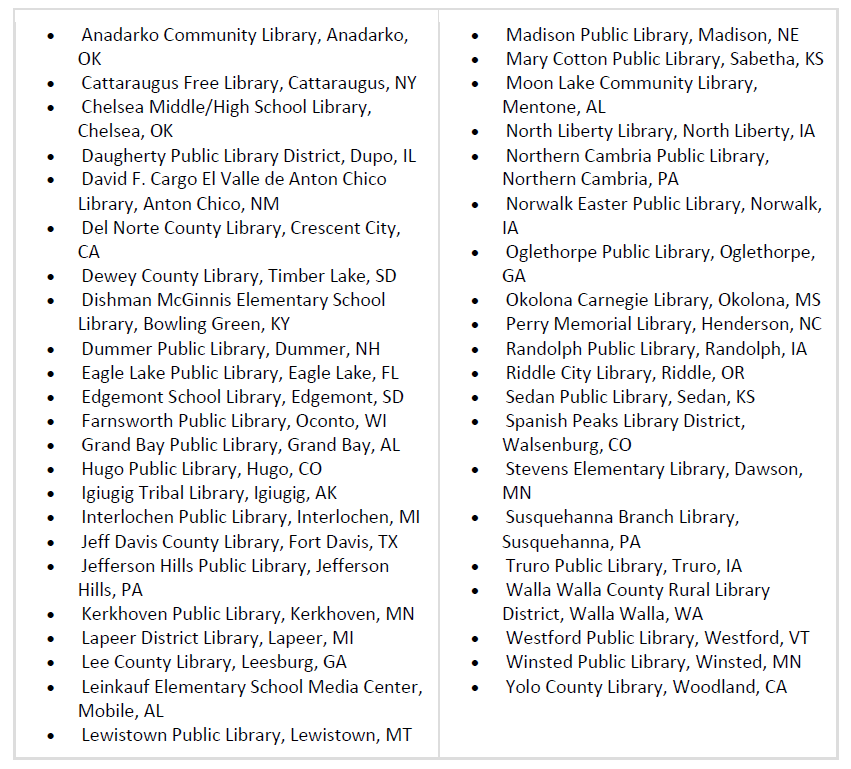 Posted: February 28, 2022