PRH, Brightly and Zulily Partner to Support Save the Children's Summer Reading Campaign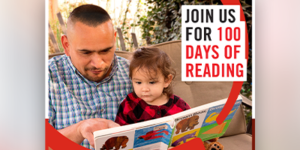 Penguin Random House and Brightly have once again joined with our longstanding partner Save the Children to support its second annual reading campaign – Read a Story, Change Their Story. The 100 Days of Reading campaign aims to combat the summer slide – which will be further exacerbated due to the unprecedented school closures due to COVID-19 – and the content Brightly has provided, including reading lists and educational activities, will greatly support kids and families in need.
To further increase our impact, Penguin Random House is a teaming up with zulily, the online retailer dedicated to bringing special resources to its customers every day, to help provide books to children in need across the nation with the first-ever summertime "Buy 1, Give 1" campaign, launching today, June 22, and continuing through August 3. During the "Buy 1, Give 1" summer campaign, special sales events will feature a curated selection of children's books, and each Penguin Random House book purchased labeled with "BUY 1, GIVE 1" will trigger a new children's book donation, up to 50,000 books, from Penguin Random House to Save the Children.
To learn more about this campaign take a look at the video below.
The 100 Days of Reading campaign was created to keep kids learning over the summer months – and to get books and educational materials into the hands of young people, who have none. It encourages all children, parents, teachers, librarians, caregivers and adults to log their summer reading minutes through September 8th here. Participants can positively impact the lives of children growing up in rural America who do not have adequate access to early education or children's books, while also promoting literacy in all communities. Every minute logged helps raise awareness and supports Save the Children's work to improve literacy and change lives.
Last year, Penguin Random House and Brightly partnered with Save the Children on its inaugural campaign, and 170 million minutes were logged.
To support our shared efforts to provide children the gift of reading this summer visit zulily.com, and zulily's social pages: Facebook, Twitter, Instagram and Pinterest.
Posted: June 22, 2020