PRH and Latinx KidLit Book Festival Partner to Celebrate Latinx & Hispanic Heritage Month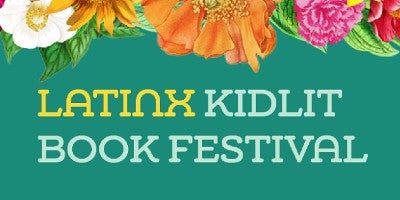 In celebration of Latinx & Hispanic Heritage Month, Penguin Random House is partnering with The Latinx KidLit Book Festival to launch a special fund dedicated to connecting Latinx authors and illustrators with students through virtual school visits open to K-12 only. Title 1 schools and schools with a 50% or greater Latinx student population will receive priority.
The program brings reading to life, increases representation and builds empathy, while also offering Latinx students the opportunity to see their identity reflected in the books they read and offering non-Latinx students insight into the beauty and complexity of Latinx culture.
This program will include a real-time, one-hour, virtual visit from an author or illustrator of LBKF's choosing. A standard visit accommodates up to 35 students and 2 educators.
All visits must be completed by June 30, 2023
The application can be found here. The deadline to submit is December 15, 2022.  School and author/illustrator selections will be announced by February 1, 2023.
Teachers apply for the program through a competitive process designed to gauge interest, community need, and capacity and willingness to offer inclusive curriculum to their students. LKBF's staff will evaluate and adjudicate applications.
For more information on the fund please click here.
Posted: September 29, 2022