PRH And We Need Diverse Books Host Event With Bestselling Author Nic Stone For CWA Winners and DREAMing Out Loud Students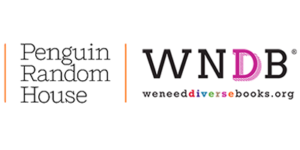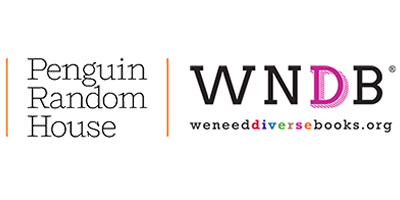 Penguin Random House, in partnership with We Need Diverse Books (WNDB), hosted a week-long virtual professional development July 13-July 17, for the five winners of the 2020 Creative Writing Awards: Ivana Cortez, Orlane Devesin, Jeffrey Liao, Erika Whisnant and Maya Williams. The week was designed by our Corporate Communications Team to give the winners the opportunity to meet publishing colleagues from our company, as well as to invite students to join a fireside chat with a Penguin Random House author. In lieu of our traditional awards celebration, a pre-recoded highlight video of the students reading their entries was provided by our in-house video team and shared with all the winners. Please click here to watch the video. WNDB has also created a separate highlight reel video that is now featured on their blog.
The winners began the week with a Networking 101 workshop, led by Annysa Polanco, Manager, Diversity & Inclusion, and Shania Carroll, Assistant, Diversity & Inclusion + Career Outreach, which provided networking tips to help those just starting out in the world of publishing. As part of the workshop, the students were able to break out into two ten-minute sessions where they networked with PRH colleagues: Fareeda Bullert, Senior Manager Marketing; Linda Friedner, SVP and Associate General Counsel; Sarah Jaffe, Executive Producer; Matthew Phipps, Editorial Assistant; Talisa Ramos, Coordinator, Sales.
Day Two offered a panel discussion on careers in publishing, which featured a group of PRH colleagues. It was moderated by Christine Hung, Senior Director, Campaigns Marketing, and the panel members were Christine Ball, SVP & Publisher; PPG; Maya Battle , Assistant Director, Media Planning; Cathy de la Cruz, Manager, Metadata; Alex Dos Santos, Publicity Assistant; Kristin Schulz, Senior Manager; Mark Tavani, VP and Executive Editor; PPG. They talked about how they got their foot in the publishing door, their primarily responsibilities on a daily basis, and more. To conclude, the panel provided recommendation and advice to the students.
Day Three, the students had the opportunity to discuss their writings during one-on-one sessions with Penguin Random House editors: Jenny Back, Penguin Young Readers; Katherina Harrison, Random House Children's Books; Tom Hoeler, Random House Publishing Group; Todd Portonowitz, Knopf Doubleday Publishing Group; Margaux Weisman, Penguin Publishing Group. Each winner met with an editor who had received their work prior to the mentoring session, during which editors provided helpful feedback about the students' writing.
Day Four the CWA winners were joined by students from the DREAMing Out Loud program for undocumented students from the City University of New York, and had the opportunity to meet virtually New York Times bestselling Random House Children's Books author Nic Stone. Her debut novel DEAR JUSTYCE will be published September 29, 2020 by Crown Books for Young Readers, an imprint of Random House Children's Books. Nic conducted a virtual chat during which she discussed her books, her path to writing, her love of reading, and more. Participants submitted their questions prior to the event and Nic answered them at the end of the fireside chat. Her feedback was spot on and she was beyond inspiring. The fire side chat event with Nic Stone can be viewed here.
Our dedicated colleagues from across the company continue to be instrumental to the success of the Penguin Random House Creative Writing Program. Big thanks to everyone mentioned here who donated their time and shared their experiences with these students.
Posted: July 20, 2020