PRH and WNDB Announce 2019 Creative Writing Awards Winners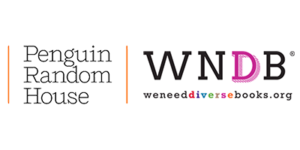 The winners of the 2019 Creative Writing Awards have been announced by Penguin Random House, in partnership with We Need Diverse Books (WNDB), a national grassroots organization that advocates for diversity in children's literature. Now in its twenty-sixth year, the competition for the first time was expanded beyond greater New York to become a nationwide search, awarding scholarships and other resources that will recognize and encourage the next generation of talented writers.
Students from more than 30 states and 250 high schools applied, representing all regions of the United States. Applicants wrote original pieces in the respective categories of Poetry, Fiction/Drama, Personal Essay/ Memoir and Spoken-Word Poetry under the Maya Angelou Awards.
The Penguin Random House Creative Writing Awards presented 5 first-place winners, with $10,000 in college scholarship funds to each winner. Also, in recognition of the Creative Writing Awards previously being centered on New York City, the competition awarded an additional first-place prize to the top entrant from the NYC area, and 50 honorable mention award recipients will receive a creativity kit, which includes books and other writing resources.
The 2019 award winners and first-place $10,000 scholarship recipients are:
Samantha Kirschman, for Blood Moon (Fiction/Drama), Chagrin Falls, OH
Katherine Sanchez

, for

Red-White-and-Brown Skin (

Poetry), New York, NY

Siobhan Cohen

, for

American Jew

(Personal Essay), New York, NY

Kiora Brooks

, for

The Misinterpretation of Dark Skin

(Maya Angelou Award for Spoken Word), Topeka, KS

Nora Carrier

, for

Stories My Mother Tells Me

(NYC Top Entrant), Brooklyn, NY
Every submission to the competition was given individual consideration through a multi-level selection process. This year's judges are: Elliot Figman, Executive Director, Poets & Writers; Jo Umans, Executive Director, Behind the Book; Haley Davis, Manager, Sales, Penguin Random House; and Arianne Lewin, Executive Editor, Penguin Young Readers.
Claire von Schilling, Penguin Random House EVP & Director of Corporate Communications and Social Responsibility, said: "The Creative Writing Awards have always been our signature program to identify, recognize, and celebrate emerging writers. We look forward to welcoming the five winners to our New York offices and to presenting them with their scholarships. And we thank We Need Diverse Books for helping us expand our competition search talent nationwide to truly help develop a community of young writers and to promote diverse voices and stories from across the country."
More than 600 high school seniors entered the competition, which was open to graduating seniors from public high schools nationwide. "By widening the field of applicants, we were able to expand this scholarship opportunity to a greater array of high school seniors," shared Nicole A. Johnson, Executive Director of We Need Diverse Books. "It is by allowing greater access to these awards that we can begin to increase the number of diverse voices in publishing."
The winners are invited to attend a professional-development day at Penguin Random House in New York. The program will give them the opportunity to meet publishing executives and Creative Writing Awards Alumni, gain insights into publishing, and to receive one-on-one mentoring with editors.The day will conclude with an awards ceremony and reading of the winner's work. Penguin Random House employees are invited to attend this event, which will take place on Thursday afternoon, August 8th. More information to come soon.
Posted: July 1, 2019