PRH and WNDB Announce the 2020 Creative Writing Award Winners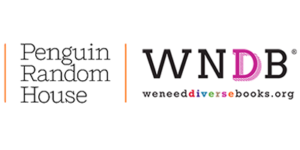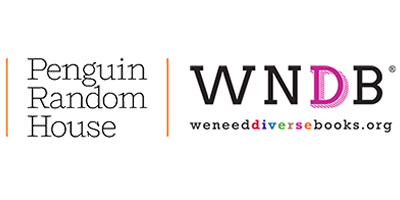 Penguin Random House and We Need Diverse Books (WNDB), a national grassroots organization that advocates for diversity in children's literature, are thrilled to announce the 2020 Creative Writing Awards winners. More than 900 students entered the competition, which was open to graduating seniors from public high schools nationwide. Each first-place recipient of the Penguin Random House Creative Writing Awards will receive a $10,000 college scholarship.
The most geographically varied applicant pool to-date, students from nearly 700 high schools representing 48 states and territories of the U.S. submitted their works to the competition.
Four first-place winners were awarded in the respective categories of: Fiction & Drama, Poetry, Personal Essay/Memoir, and Spoken Word under the Maya Angelou Award. In recognition of Penguin Random House's long-running predecessor scholarship program for local students where the company is headquartered, a fifth $10,000 scholarship was awarded to an entrant from the New York City area.
The 2020 first-place winners and recipients of $10,000 scholarships are:
Erika Whisnant for Loophole Abuse (Fiction & Drama), Burke Middle College, Morganton, NC
Ivana Cortez for Planet: Elkhart, Indiana (Personal Essay), Galena Park High School, Galena Park, TX
Jeffrey Liao for Museum of My Own History, Age Sixteen (Poetry), Livingston High School, Livingston, NJ
Orlane Devesin for Evolution of the Black Woman (Maya Angelou Award for Spoken Word), Hiram High School, Hiram, GA
Maya Williams for To My Catcaller (NYC Entrant Award), Edward R. Murrow High School, Brooklyn, NY
In addition, more than 60 honorable mentions are awarded to outstanding entries. These honorees will receive a "Creativity Kit," which includes writing resources and books.
The winners are invited to attend a virtual week of professional development with Penguin Random House, beginning Monday, July 13. The students will meet online with publishing professionals to gain insights into the publishing industry, and receive one-on-one coaching from editors. The week will conclude with an online awards ceremony and reading of the winners' work.
As part of the weeklong celebration, winners will also have the opportunity to meet New York Times bestselling author Nic Stone. Stone is the author of the critically-acclaimed novels Dear Martin, Odd One Out, Jackpot, and Clean Getaway. Her sequel to Dear Martin, Dear Justyce, will be published this September. She will conduct a virtual chat where she will discuss her books, path to writing, her love of reading and more. You can find out more about Stone by following her on Twitter at @getnicced and on Instagram at @nicstone.
Every submission to the competition was given individual consideration through a rigorous selection process by Penguin Random House and We Need Diverse Books representatives. Judges from We Need Diverse Books included school librarians, authors, teachers, and poets. For Penguin Random House the 2020 judges were: Elliot Figman, Poets & Writers; Sue Landers, Lambda Literary; Kesha Lee, Hurston Writers Foundation; Lisa Lucas, National Book Foundation; and supporting them were Penguin Random House employee volunteers Haley Davis, Megha Jain, and Phillip Stamper-Halpin.
"High school seniors from across the country shared their life experiences, fears, and hopes in their submissions," said Nicole A. Johnson, Executive Director of We Need Diverse Books. "These five talented voices will attend college this fall with $10,000 to help cover the cost of their education. WNDB has long believed that investing in diverse talent sets the stage for a more diverse industry. It is our hope that the winners and entrants choose writing or another role in publishing as a long-term career. "
Claire von Schilling, EVP, Director of Corporate Communications & Social Responsibility, Penguin Random House said: "At Penguin Random House, student writers inspire us and our future, and we embrace our responsibility to discover, nurture, and support the next generation of artists. We are grateful to our partner We Need Diverse Books and are so thrilled to join with them to honor and empower these budding writers and their powerful diverse voices and stories."
Posted: June 18, 2020