PRH and WNDB Announce the 2022 Creative Writing Award Winners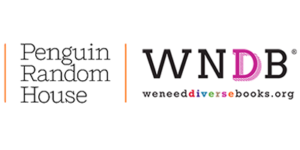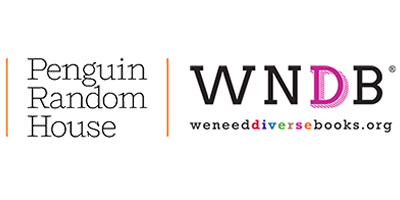 Penguin Random House, together with We Need Diverse Books (WNDB), is excited to announce the winners of the 2022 Creative Writing Awards. Five exceptional public high school seniors from across the country have been chosen winners of the 2022 Penguin Random House Creative Writing Award in partnership with We Need Diverse Books, a national grassroots organization that advocates for diversity in children's literature. 
Chosen from over one thousand submissions, each of these shining literary voices will be awarded a $10,000 scholarship towards college in fall 2022 along with a week of summer professional development from Penguin Random House that includes one-on-one coaching from some of the industry's best editors. Prizes were awarded in the following categories: the inaugural Amanda Gorman Award for Poetry, the Maya Angelou Award for the Spoken-Word, fiction & drama, personal essay/ memoir, and the NYC Entrant Award.
The 2022 award winners and first-place $10,000 scholarship recipients are:
Amanda Gorman Award for Poetry:  Sagar Gupta of Thomas Jefferson HS for Science and Technology, Alexandria, VA, for  "Conversation Starter: How is your English so Good"
Maya Angelou Award for Spoken Word:Ife Martin of West Bloomfield High School, West Bloomfield, MI, for "A Letter to Dr. King"
Personal Essay/Memoir: Eva Martinez of Valley Stream North High School, Franklin Square, NY, for "Proud"
NYC Entrant: Arianna Steadman of Hunter College High School, New York, NY, for "Food for Thought"
Fiction & Drama: Kayla Xu of Scripps Ranch High School, San Diego, CA, for "Chasing Memories"
In addition, 75 honorable mentions are awarded to outstanding entries. These honorees will receive a "Creativity Kit," which includes writing resources and books.
The winners are invited to attend a virtual week of professional development with Penguin Random House, beginning Monday, July 11. The students will meet online with publishing professionals, gain insights into the publishing industry, receive one-on-one coaching from editors, and join a fireside chat with a Penguin Random House author. The week will conclude on Friday, July 15 with an online awards ceremony and reading of the winners' work.
"At Penguin Random House, we believe in building a better future for books and reading for generations to come, and this starts with lifting up the youngest members of our writing community," said Claire von Schilling, EVP, Director, Corporate Communications & Social Responsibility, Penguin Random House. "Through our partnership with We Need Diverse Books, our Creative Writing Awards is reaching more new voices than ever that deserve to be elevated and heard. We are thrilled to honor and celebrate these exceptionally talented students."
Caroline Richmond, Executive Director of WNDB said, "Five exceptional and diverse high school senior literary voices from across the country have created works that are insightful, unique, and powerful! WNDB is proud to honor them and raise up their voices in these uncertain times. Past winner of the award, like Elizabeth Acevedo, have made a big impact with their powerful voices and we are thrilled to to uplift a new group of young literary perspectives so they too can make their mark."
Every submission to the competition was given individual consideration via a rigorous scoring process. Judges from We Need Diverse Books included WNDB Executive Director Caroline Richmond, award-winning author Zoraida Córdova and UN award-winning poet, Brian Donnell James, along with a host of other teachers, librarians, and writers. Penguin Random House judges included: Melissa Gradel, Poets & Writers; Audrey Hipkins, Hurston Wright Foundation; Allison Escoto, Center for Fiction. Penguin Random House employees who volunteered to judge the finalists included Sola Akinlana, Laura Anderson, Sarah Bode, Kristen Costa, Nichole Cousins, Haley Davis, Esther-Marie Emslie, Renni Johnson, Kayla Johnson, Darian Keels, Gabriel Levinson, Mae Martinez, Neil Murphy, John Parsley, Alex Dos Santos, Lauren Taglienti and Lindsey Vargas.
To learn more about the Creative Writing Awards please visit our Social Impact site here.
Posted: June 1, 2022