PRH and WNDB Congratulate Winners of the 30th Annual Creative Writing Awards, Including the Inaugural Winner of the Michelle Obama Award for Memoir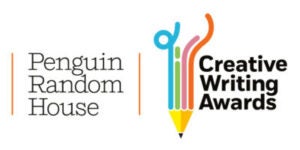 Five exceptional public high school seniors from across the country have been chosen as winners of the 2023 Penguin Random House Creative Writing Awards in partnership with We Need Diverse Books, a national grassroots organization that advocates for diversity in children's literature. This year marks the first time the Michelle Obama Award for Memoir has been presented. 
"I am excited to congratulate Madison Corzine from Fort Worth, Texas, for winning the first-ever Michelle Obama Award for Memoir," said former First Lady Michelle Obama. "It's not easy to be vulnerable about your life and be open about your experiences with the world. I was moved by Madison's fearless writing and her willingness to share her light with us. I wish her, and all of this year's Creative Writing Award winners, the best in college and beyond."
More than 1,000 students from nearly 800 high schools across 50 states and two territories entered the competition, which is celebrating its 30th year. Each first-place recipient of the Penguin Random House Creative Writing Awards will receive a $10,000 college scholarship, along with a week of summer professional development from Penguin Random House that includes one-on-one coaching from some of the industry's best editors, networking workshops, a panel about career opportunities in publishing, and fireside chats with Penguin Random House authors. The week concludes with a virtual awards ceremony. 
2006 Creative Writing Award awardee and New York Times bestselling author Elizabeth Acevedo applauded the winners. "I want to congratulate you all on believing in your own voice and your own writing enough that you submitted for this award." She added, "I wish that you continue writing because it frees you, because it forces you to think about subjects that you may be afraid of, that it shows you parts of yourself you may have never imagined. I am so proud of each of you." 
2018 Creative Writing Award winner and founder of creative writing nonprofit Cosmic Writers Rowana Miller said, "Winning the CWA was one of a few key points growing up when I felt, unequivocally, that my writing made people want to listen to what I had to say." 
Prizes were awarded in the following categories: the inaugural award for the Michelle Obama Award for Memoir, the Amanda Gorman Award for Poetry, the Maya Angelou Award for Spoken Word, Fiction & Drama, and the NYC Entrant Award. 
For the first time since Penguin Random House partnered with We Need Diverse Books for the program in 2019, 1,000 Creative Writing Award applications—the maximum number accepted—were submitted within just seven weeks, more than 3 months ahead of the deadline. Submissions were also received from all 50 states for the second consecutive year. 
The 2023 award winners and first-place $10,000 scholarship recipients are: 
Michelle Obama Award for Memoir: Madison Corzine of Timber Creek High School, Fort Worth, TX for "What I Wish I Knew: A Suburban Black Girl's Guide"

 

Amanda Gorman Award for Poetry: Isabella Rayner of Marvin Ridge High School, Waxhaw, NC for "Cafecito para dos, sin leche"

 

Maya Angelou Award for Spoken Word: Melissa Vera of Edgewood High School, West Covina, CA for "America"

 

Fiction & Drama: Karen Yang of West Windsor Plainsboro High School South, Princeton Junction, NJ for "Chicken Feet"

 

NYC Entrant Award: Gloria Blumenkrantz of Frank McCourt High School, New York, NY for "Global History:10/26/2020"

 
In addition, 83 honorable mentions are awarded to outstanding entries. These honorees will receive a "Creativity Kit," which includes writing resources and books. 
Claire von Schilling, EVP, Director Corporate Communications and Social Responsibility, Penguin Random House said, "For 30 years, Penguin Random House's Creative Writing Awards program has amplified the voices of exceptional public high school students. Our partnership with We Need Diverse Books helps us reach students in underrepresented communities across the country, and inaugurating the new Michelle Obama Award for Memoir this year has given us an even larger footprint. We are thrilled to honor this year's brilliant winners and the decades of changemakers who have preceded them." 
Caroline Richmond, Executive Director of WNDB said, "Each year it's wonderful to hear the diverse perspectives of young voices across the country. Amplifying these students' stories and learning from what they have to say is an invaluable experience. We look forward to seeing what these students accomplish in the future." 
Every submission to the competition was given individual consideration via a rigorous scoring process by WNDB and Penguin Random House. Judges for WNDB included WNDB Executive Director Caroline Richmond and WNDB CEO Ellen Oh, and a selection of educators and publishing professionals. Judges for PRH included Keline Adams, Associate Director, DEI; Sarah Bode, Senior Manager, Backlist, Mktg and Publicity RH; Mahogany L. Browne, Author, RHCB; Erin Colombo, Associate Manager, Consumer Marketing; Kristen Costa, Senior Associate, Premium Sales; Neda Dallal, Manager, Marketing, PPG; Alison Escoto, Head Librarian and Education Director, Center for Fiction; Colleen Fellingham, Associate Director, Copyediting, RHCB; Jason Griffith, Assistant Professor of Education, Penn State University; Chanler Harris, Customer Support & Analytics Associate, Warehouse;  Megha Jain, Senior Production Editor, PPG; Kayla Johnson, Customer Service, Warehouse; Natalie Medina, Associate, Contracts Pub, Dev, Author Platforms; Nick Michal, Associate Managing Editor, PPG; Theo Murphy, Stock Control, Coordinator Warehouse; Sarah Plemmons, Marketing Assistant, PYR; Sara Reck, Associate Director, Digital Marketing; George Schaffer, Group Leader, Reorder, Shipping, Warehouse; Chris Stolle, Editor, DK; Lauren Taglienti, Production Assistant, Knopf; Rebecca Tseng, Associate Marketing, DK; Lindsey Vargas, Publishing Assistant, PYR; Rebecca Waugh, Dir. Editorial, Listening Library, Audio; Abbe Wright, Creative Development Lead, Consumer Marketing. 
To learn more about the Creative Writing Awards please visit our Social Impact site here.
Posted: June 6, 2023